I do enjoy an easy DIY project every now and then. Two summers ago I was all about embellished cutoffs. Then there was the bleach dipped denim obsession. Today I'm sharing my Prada-inspired jeweled Teva sandals project. You can see how I first wore my sparkly sandals with distressed denim. Since then, I've added more embellishments to my sandals and they're so comfortable that I even bought another pair of Tevas to customize.
For this DIY, you will need:
One package of flat-backed jewels (available at craft stores). I got mine at Michael's for under $8.
Aleene's Jewel-It embellishing glue
newspaper or paper towels to protect your workspace
Arrange your jewels by size, color, or shape. I like to group similar jewels together so I can plan my design and select my favorites.
Decide where you want to place your jewels on the straps. You can cluster smaller ones together for a Prada-inspired look or space the larger ones more evenly for a symmetrical look.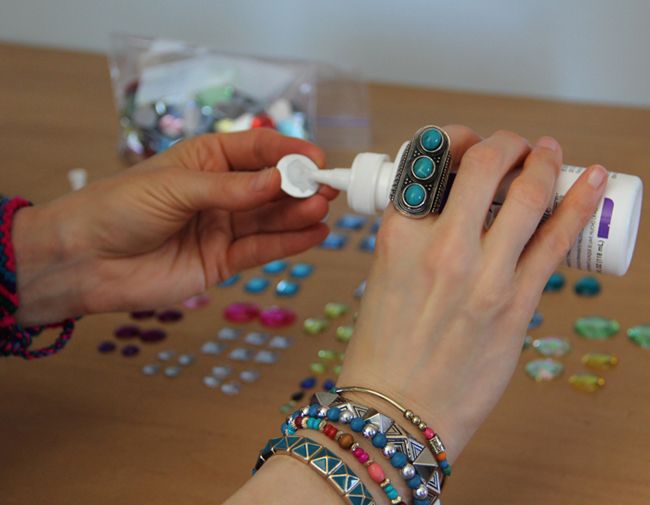 Apply a small amount of glue to the back of the jewel. Use just enough to make a thin layer to cover the back of the jewel's surface.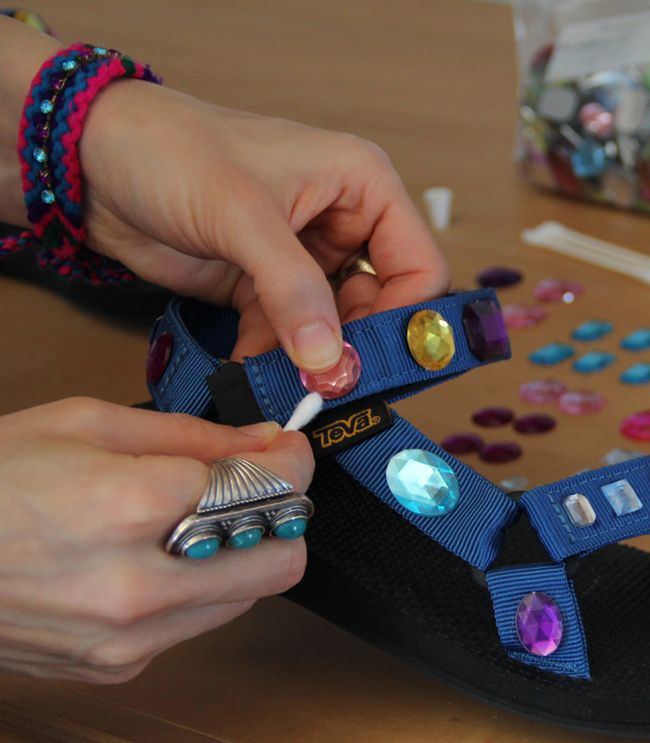 Press and hold the jewel onto its desired place for about a minute. Use a cotton swab to clean up any glue that spills over the edges before it dries. While that jewel dries, start on the other shoe.
Repeat until desired pattern is achieved. Check to make sure all the jewels are securely attached. Allow 24 hours to dry completely before wearing.
Pair them with your favorite summer dress, swimsuit, or shorts and hit the beach, the streets, or the hiking trails with your new sparkly new custom sandals!
March 22, 2021 update - Shop Teva sandals:
April 24, 2020 update - Shop sporty sandals for summer 2020:


This post contains affiliate links and I may be compensated if purchases are made by clicking links.
Shop jeweled sandals: