In keeping with the #TargetTwins Denim for day and night theme that fellow blogger Toni and I are doing this week, we've each created shoppable looks featuring our favorite denim items from Target. My look for daytime centers on a white jean jacket and a neutral color palette. As an ode to my affinity for alliteration, I'm calling my look "Denim and Daisies." You can click each item to browse and shop.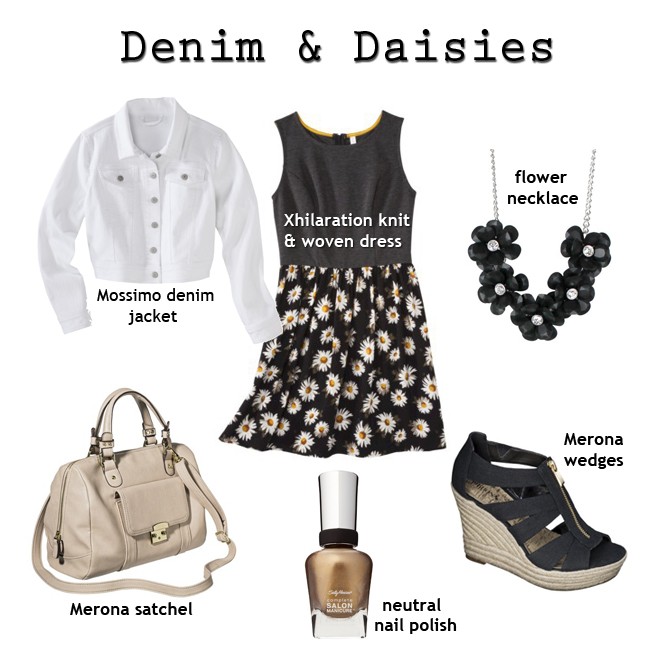 With the resurgence of everything '90s this spring, daisy prints are blooming on a variety of pieces at Target, including this mixed material dress. The woven and knit construction makes it look like separates, and with a fun flower necklace, walkable strappy wedges, and a chic denim jacket, it fits the bill for a sunny spring day. A sleek satchel in a neutral shade of beige ties the look together, while sparkly gold nail polish injects a touch of glamour.
Catch up with us using #TargetTwins on Instagram, Pinterest, and Twitter.
See more daytime denim inspiration: