Continuing with the theme of world prints for this week's #TargetTwins feature, Toni and I each created shoppable looks with our favorite world print pieces from Target. I'm taking on a weekend look, while Toni is taking on a work week look.
My relaxed look is inspired by Tuesday's outfit, so I selected a classic denim jacket and mini crossbody bag to anchor my statement piece - a coral romper. Studded sandals ground the casual look, while a medallion necklace speaks to the world traveler vibe. Good news if you're shy when it comes to color! The romper also comes in a black and white print.
Click each item to browse and shop.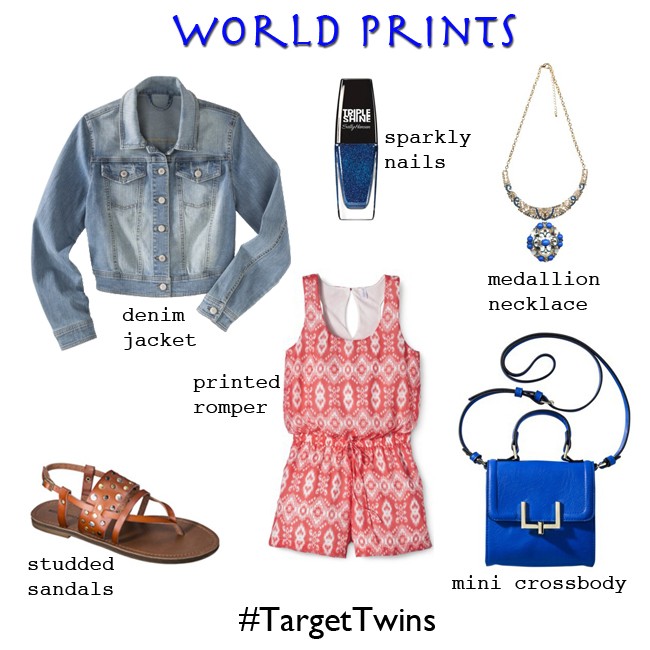 Follow along with us for more Target Style inspiration using #TargetTwins
on
Instagram
,
Pinterest
, and
Twitter
.
Shop more world print pieces: