Get ready for a new and improved Twin Tuesday! Fellow Target Style devotee Toni and I have expanded the scope of our Twin Tuesday projects to include new themes and trends with outfit ideas, and this week, we're excited to put the spotlight on spring/summer denim at Target. Denim is a wardrobe staple for me and it perfectly suits my casual lifestyle. Target's selection for spring and summer, which ranges from embellished cutoffs to chic jean jackets and faded skinnies, has something for everyone.
This week we're showing you two ways to wear Target Style denim. I'm showing how to wear it for day, while Toni is showing how to wear it for night.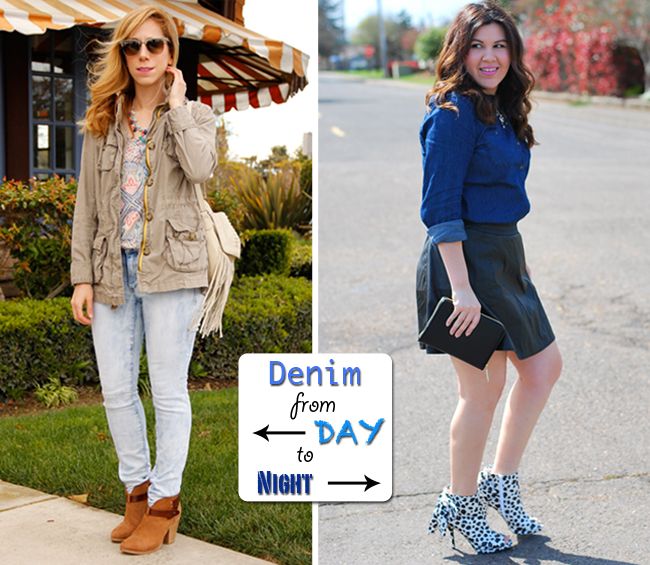 Light wash denim is a spring and summer favorite of mine, and when paired with easy going staples like a printed tank top and comfortable ankle boots, it's practically my get-dressed-and-go-uniform for busy days. Accessories such as a fringe bag and colorful neclace personalize the look with plenty of color and texture that I crave.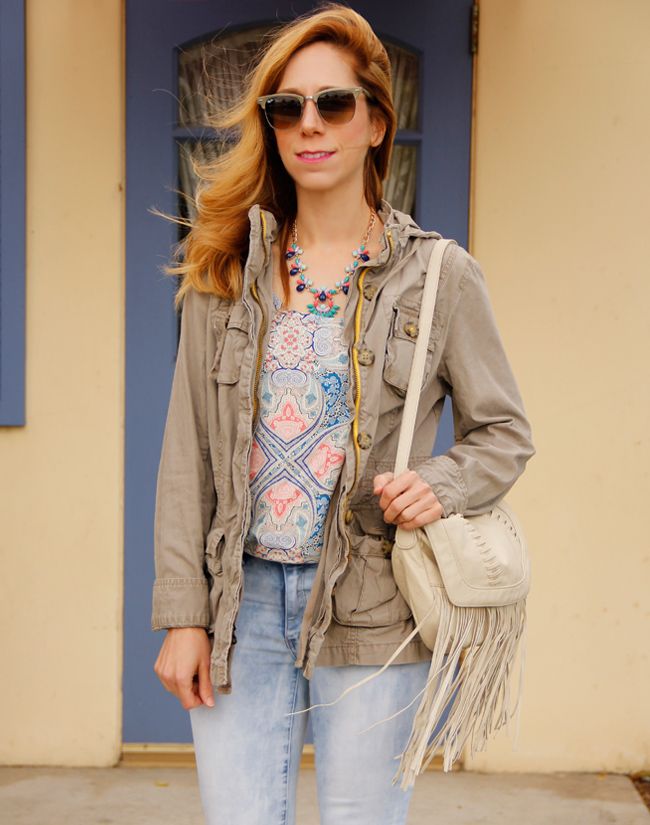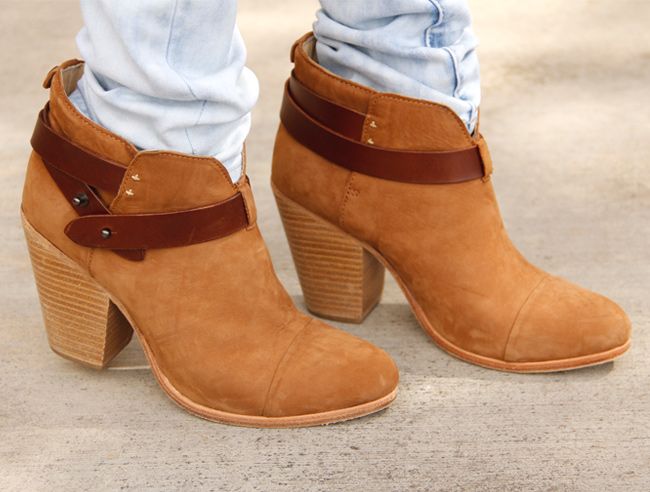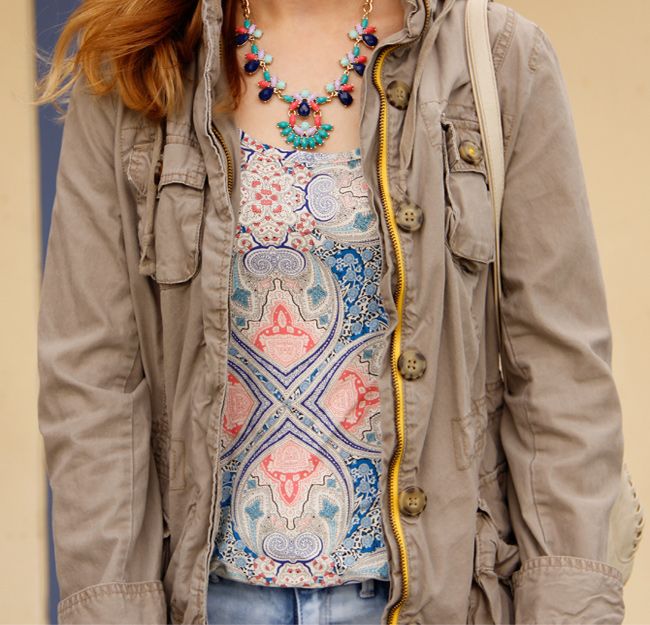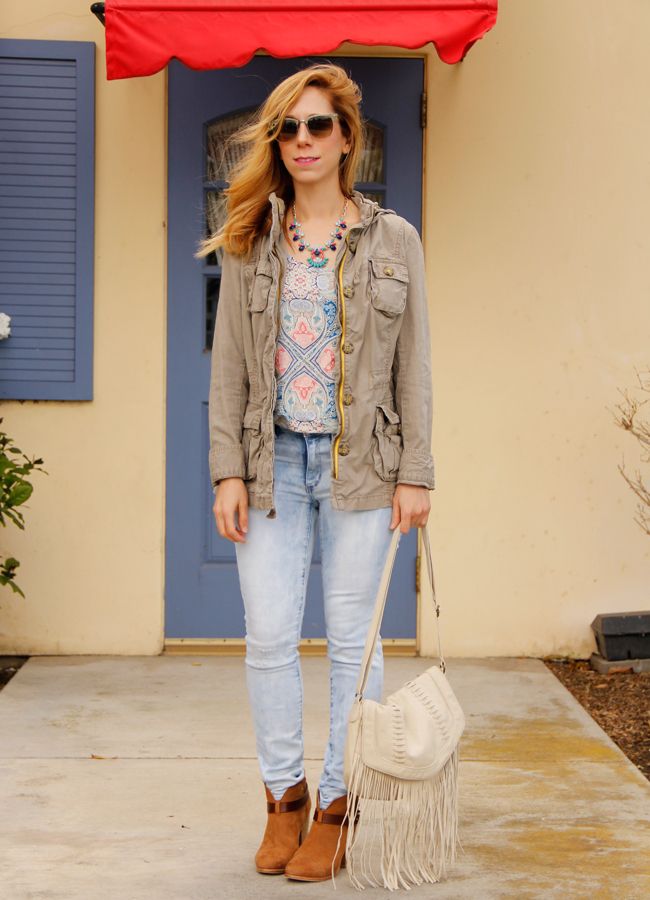 My look can be achieved with six easy pieces, and now you can click each numbered item to browse and shop.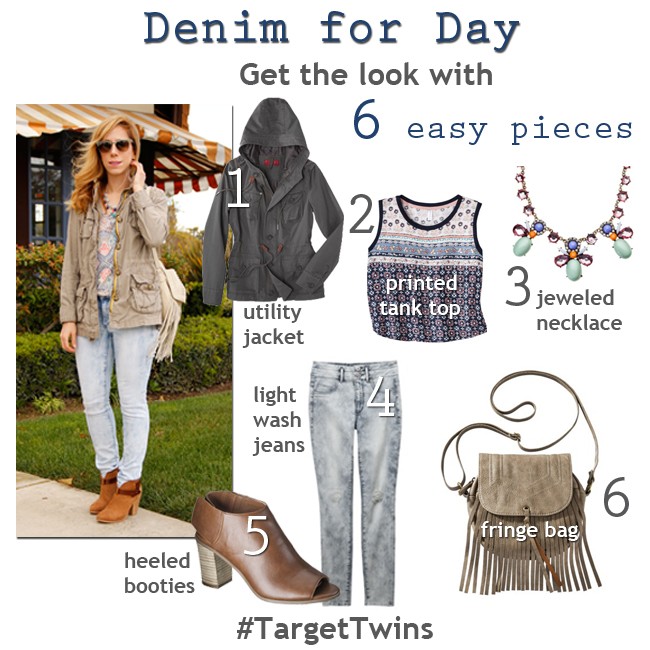 Have a look at Toni's blog to see how she wears TargetStyle denim for night.
Share your own denim looks and see more inspiration with #TargetTwins on Pinterest, Twitter, and Instagram, and watch this space for a continuation of our #TargetTwins theme.
Browse more daytime denim options: