I've been meaning to stop by Kohl's to check out the new POPSUGAR at Kohl's collection which launched last month so I could publish a review. My first impressions after seeing glimpses of the line on social media were mild interest and collaboration fatigue at best, hence, the delay. When it comes to these launches, it seems that Kohl's doesn't put forth the amount of effort and financial investment required to generate buzz and excitement compared to their competitors. Nevertheless, I went to the store with an open mind and a coupon code.
In the store, I was met with a few mediocre pieces and a few surprise hits. If I had to describe the POPSUGAR at Kohl's collection in three words, it would be: preppy, casual, and colorful. The color palette strongly consists of black, red, various shades of blue, and soft pink. Along with the usual rayon and polyester-filled racks were a few redeeming cotton tops and denim/chambray pieces. The uninspired and vague motto for the collection is "the clothes we live in, play in and love in." It doesn't exactly speak to me or let me know what the collection really encapsulates. Aside from the lackluster marketing, I did appreciate the visuals, which feature POPSUGAR employees wearing the collection. See more from the POPSUGAR team on the Kohl's website. It's refreshing to see non-professional models and I found them to be relatable.
Pricing note: in true Kohl's mark up to mark down form, the collection was advertised in the store as 25% off. That, combined with my 15% or 20% discount code, would make things more wallet friendly.
February 18, 2019 update - See more by POPSUGAR:
February 11, 2019 update - Shop the latest from POPSUGAR:


Here's a look at what my store carried.
My store recently redecorated and the POPSUGAR collection was front and center where the ELLE collection used to be. The "everything is better with a pop of sugar" signage was eye-catching and clever.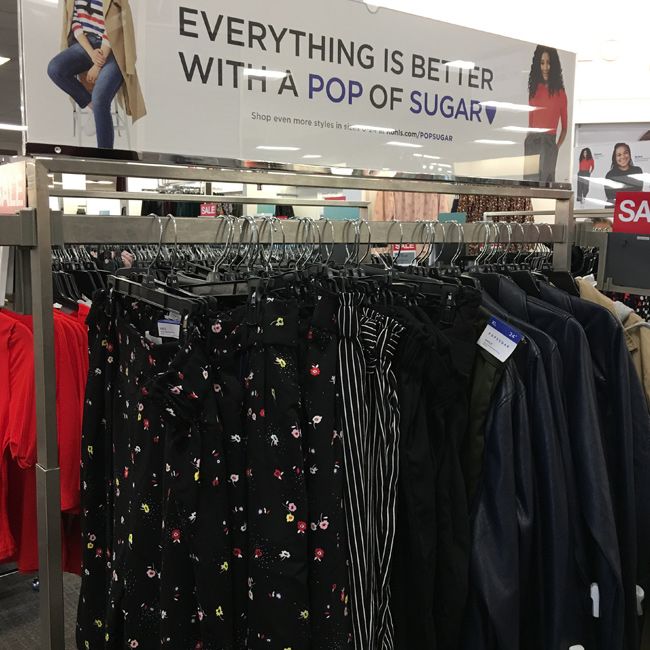 From the looks of the selection, not many things were sold out, and there were plenty of the larger sizes available. Sizing is 0-24, but my store mainly carried sizes 2-14. The items I browsed looked like they ran slightly big, except for the crop tops and fitted tees.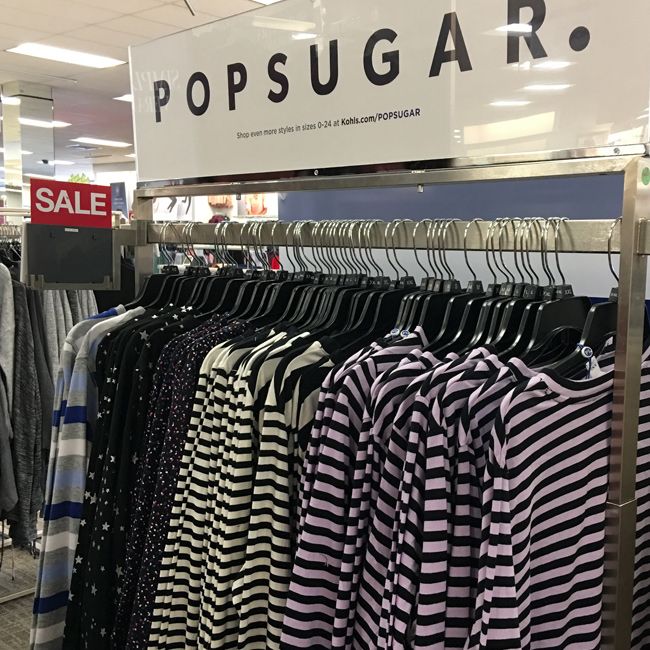 Shop striped pieces:
In terms of prints and design details, expect lots of stripes, with some florals, heart graphics, and sporty piping. I found all four pieces below to be really cute and tempting, but ended up leaving the store empty-handed. The striped sweater ($32.99) says "love ya self" and would look chic with dark denim. The blue and white striped blouse with puffy shoulders ($29.99) has a button-back design and runs big. It looked more expensive and reminded me of Rebecca Taylor. I almost bought the balloon-sleeve sweatshirt ($32.99) on the lower right but I just didn't love the raw hem.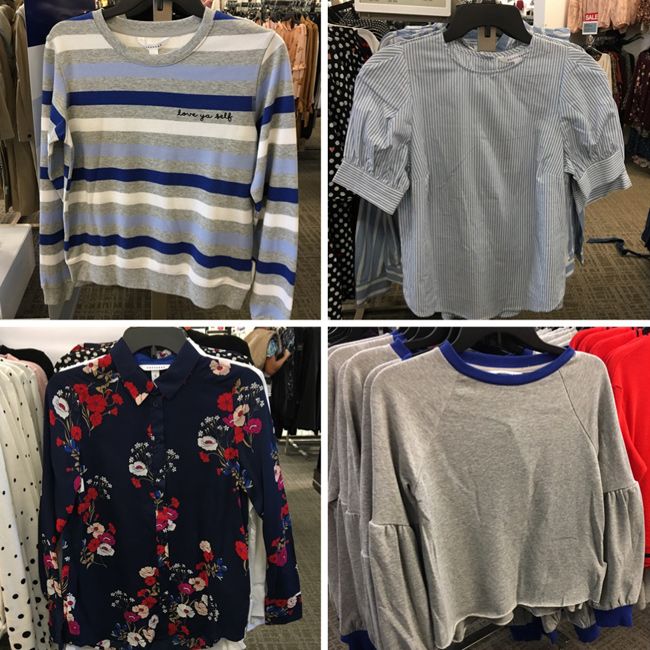 Shop my favorite tops:
The collection reminded me a lot of the ELLE collection, especially the knitwear.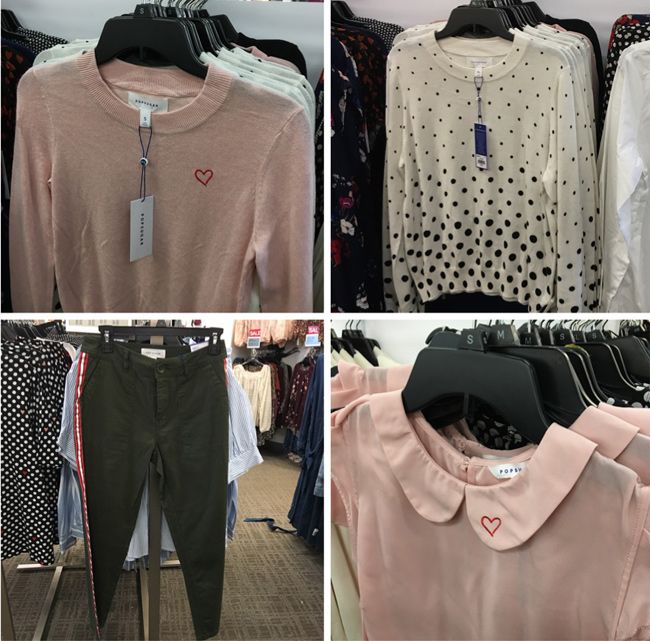 The embroidered heart details (shop the pink sweater for $36.99 or ruffle sleeve top for $24.99) were charming and cute for layering. They reminded me of the LC Lauren Conrad collection. I liked the side striped ankle pants ($36.99), but something about the thin double red stripe gave me cheap pants vibes. I know that Zara excels when it comes to sporty trousers like this.

Shop the looks:



This post contains affiliate links and I may be compensated if purchases are made by clicking links.
Keep up with my shopping adventures and reports on social media @thekeytochic.
Shop the collection: