I just completed my second European river cruise with Uniworld,
and I must admit that I'm having withdrawals from their abundant breakfast and lunch buffets, the twice daily housekeeping service, and the surreal beauty of the German and Austrian countryside. They indulged our every need!
You may recall my first
Uniworld cruise to Venice
in summer 2015 aboard the River Countess. This time, I sailed on the River Beatrice from Prague to Budapest, with stops in Nuremberg, Regensburg, Passau, Spitz, Vienna, and Budapest. Highlights of my trip include a a few surreal bucket list moments: riding a bike along the river from Germany into Austria, strolling the quiet gardens at Vienna's
Schönbrunn Palace, hiking through the Bavarian forest, and navigating the stunning but steep vineyards of Spitz Village in Austria. I must still be jet lagged because as I review my travel photos (more on my Insta @thekeytochic), I can hardly believe the things I saw. It feels like a dream. As I get back into my regular routine, I'm feeling so grateful for the new memories.
May 29, 2018 update - See my Uniworld Remarkable Rhine cruise review and my Venice and Po River Cruise review.
During the early planning stages of my trip, I had trouble selecting a cruise due to the sheer number of options available. Prior to this vacation, I'd seen western and southern Germany, but I'd never traveled to Eastern Europe. So many people have raved about Prague, so the choice became more obvious as I studied Uniworld's itineraries. My trip started in Prague, with a stay at the centrally located and well appointed Art Deco Imperial Hotel, whose large breakfast buffet was nothing short of amazing. I'll certainly miss their Bircher muesli and its rich, coconut flavor. (Disclosure: I may be obsessed with muesli.)
With two Uniworld trips under my belt, I've come to realize that they spoil their travelers with abundant breakfast and lunch buffets, customized service from the well-trained restaurant staff (who graciously accommodated my healthy eating requests), plenty of tour options to choose from, unlimited free drinks on board the ship, and fun "Go Active" excursions for travelers who seek new fitness adventures. I did two hikes and a bike ride during my trip, and also spent some time in the ship's fitness center in order to burn off all that muesli from the breakfast buffet. Any vacation that includes exercise is one that appeals to me.
While I'm not the target demographic for Uniworld due to my age, a twenty-something traveler from Australia told me about U by Uniworld. It's targeted towards the younger 21-45 age group, with an emphasis on unique experiences, Instagram-worthy scenes, nightlife, and fitness activities. I'll definitely be looking into their trips, perhaps for next year.
Here's a look at some of my favorite moments on the Delightful Danube cruise.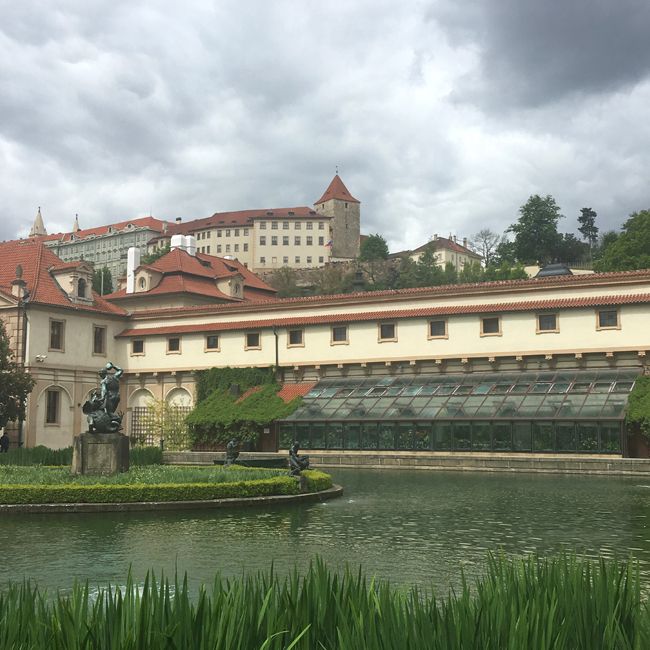 The Prague castle gardens took my breath away as our tour guide walked us downhill from the castle to Old Town.
Stateroom on the River Beatrice (pillow menu, L'Occitane bath products, good lighting, cable TV, and plenty of closet space make the rooms really comfortable).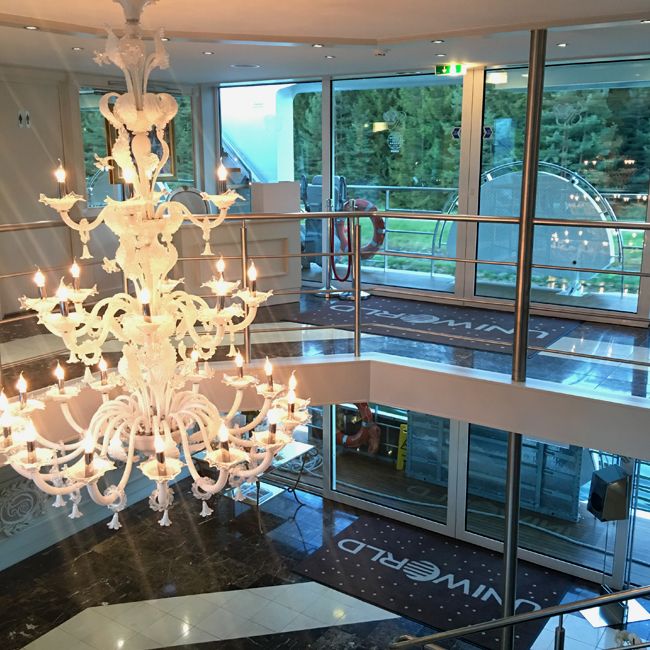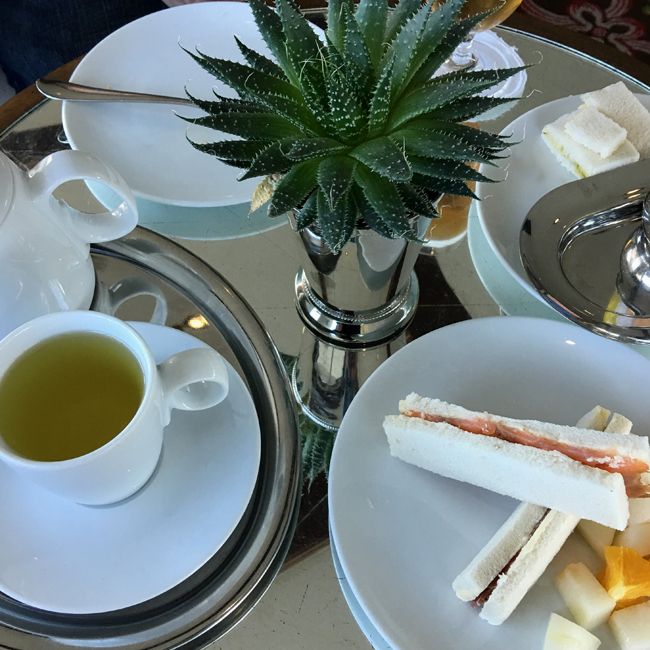 I had to indulge in tea time one evening before dinner on the River Beatrice.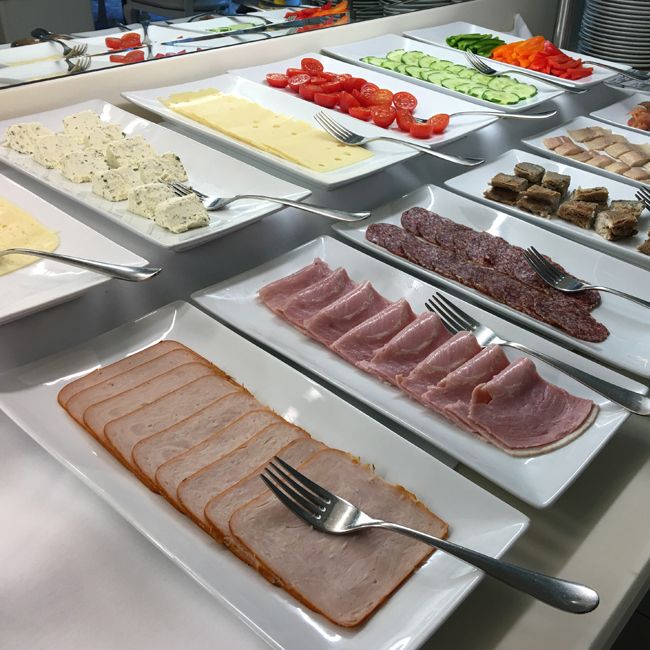 Lunch buffets always included meats, cheeses, a salad bar, soup, and more Eastern European comfort food than you can imagine. Did I mention the dessert table? I somehow managed to resist it each day at lunch.
Passau, Germany was a favorite location due to its charming vibes, river views, beer gardens, bike paths, and pastel architecture. (Cute place for a honeymoon, too.)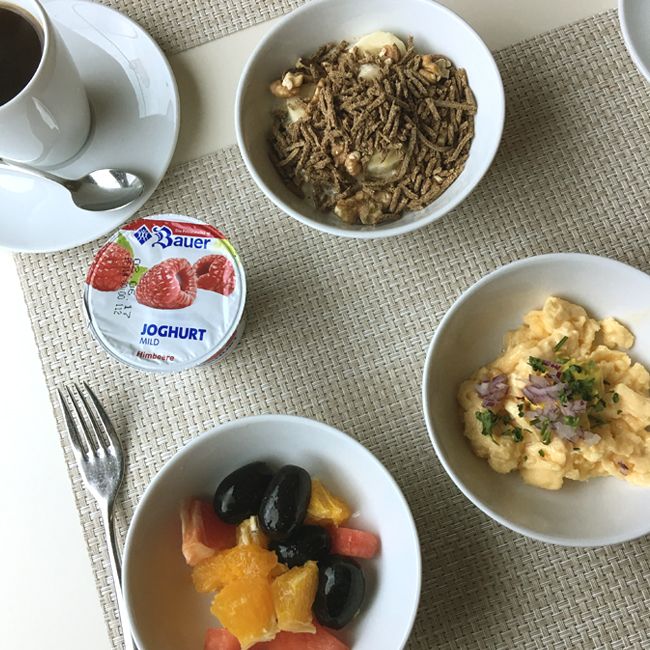 Muesli, yogurt, fruit, and scrambled eggs for breakfast to fuel me through the day.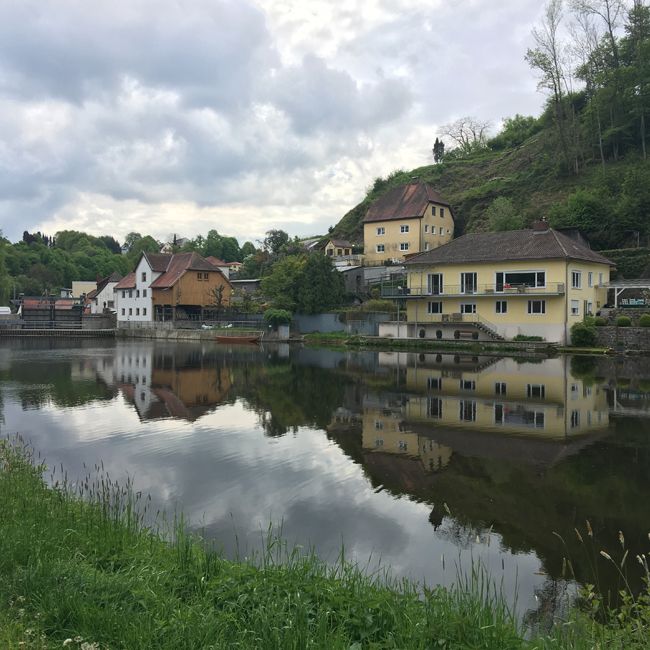 The views at the end of a 4-mile hike through the verdant Bavarian forest in Passau. I'll never forget the comical sound of the frogs croaking as I walked through the fields. It was magical.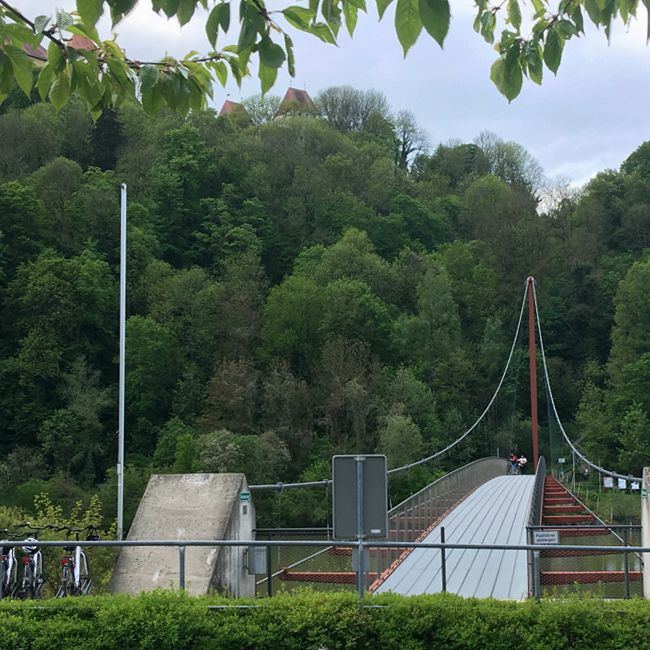 This bridge leads from Austria to Germany. It was the halfway point of a scenic bike ride along the river, which included a beverage break at a charming café.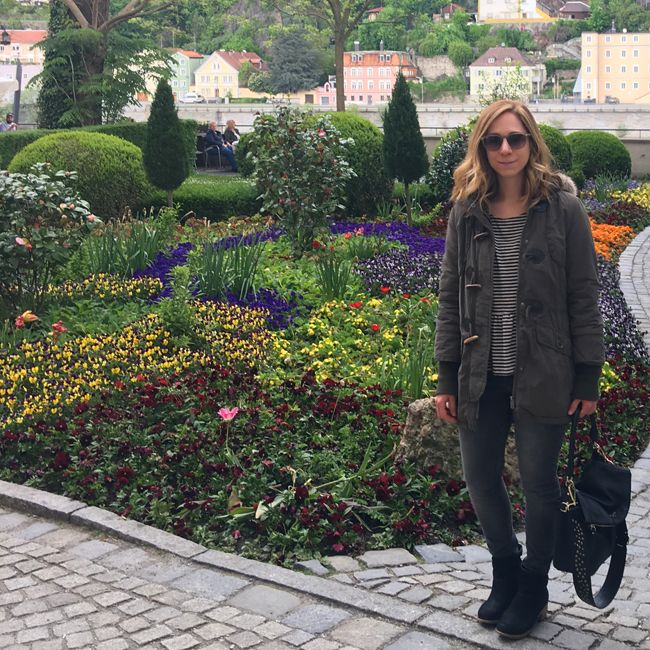 Another scene from Passau, where colorful gardens and charming restaurants offer pretty views along the river.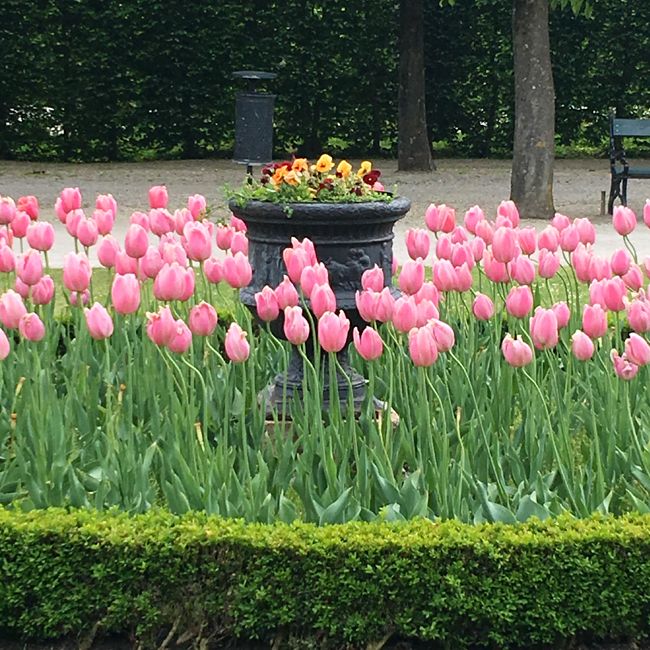 Tulips in my favorite shade of pink at
Schönbrunn Palace in Vienna. If you stroll long enough, you get past the clusters of selfie-taking tourists and you'll enjoy quiet, empty swaths of colorful flowers, manicured gardens, and endless paths for strolling.
Melk Abbey also offered pretty gardens and peaceful scenery. Wearing Givenchy sunglasses, floral blouse by Who What Wear, and Adidas Gazelles.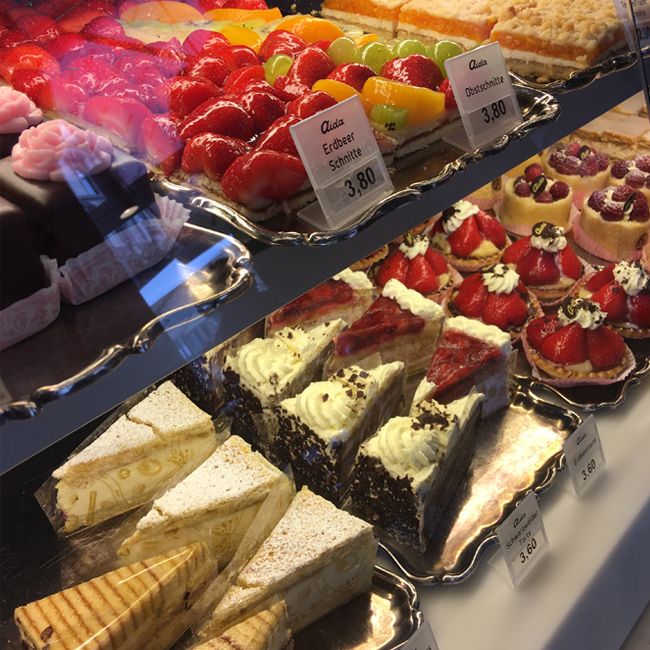 Vienna abounds with cafés and shops selling desserts that are hard to resist.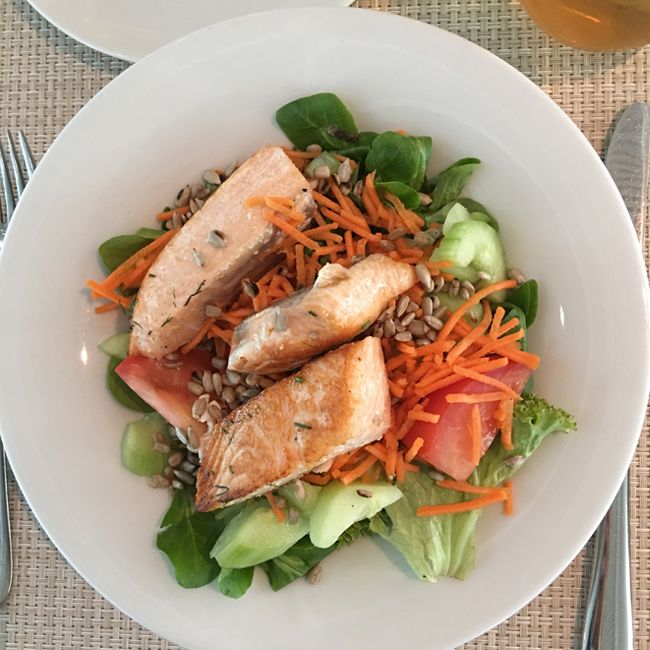 I took advantage of Uniworld's salad bar each day for lunch. The salmon was a memorable meal.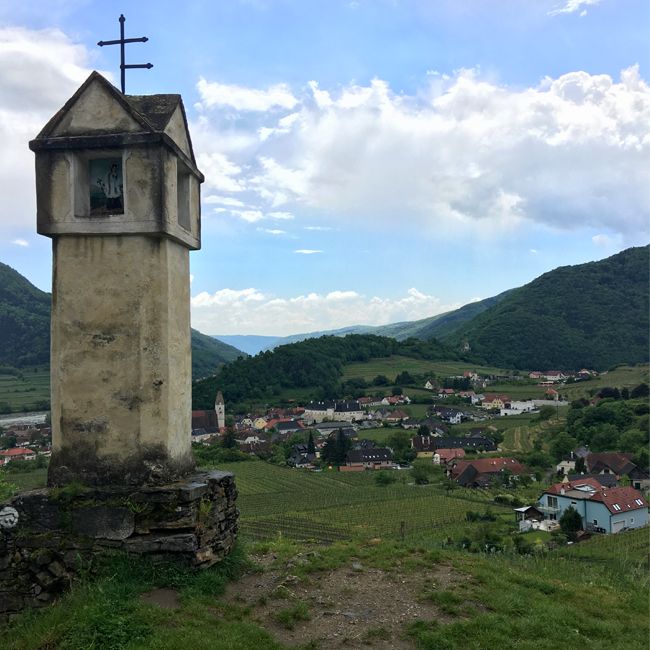 The view during a hike from the vineyards of Spitz, Austria just after a light dusting of rain.
Nedko, the restaurant manager aboard the River Beatrice, made sure I had healthy options for dessert. This lactose free (and guilt free) fruit compote was one of my favorites.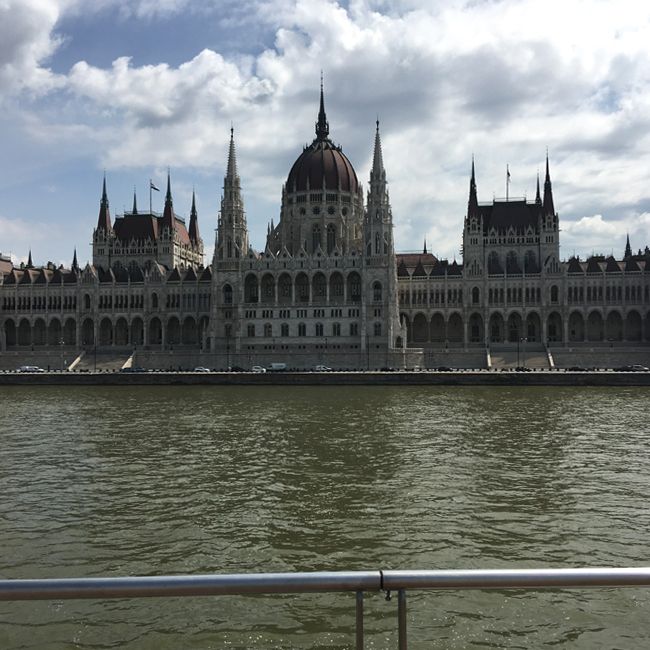 Above and below, the views of Budapest were breathtaking.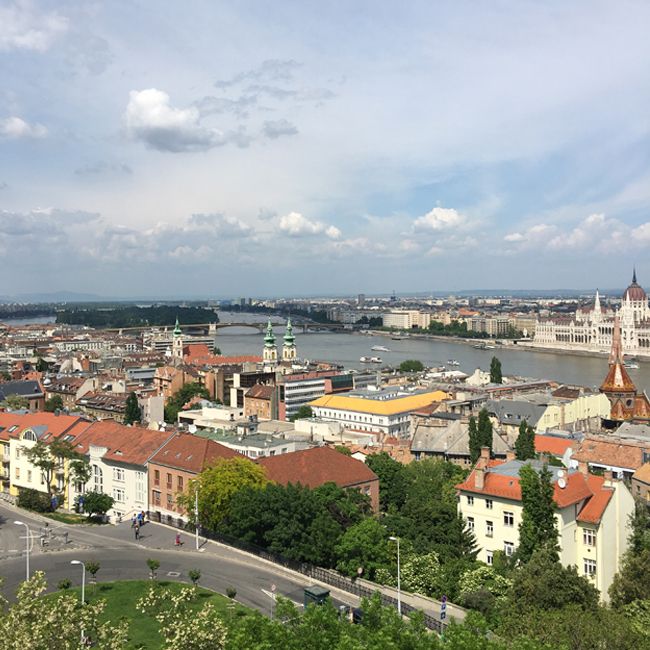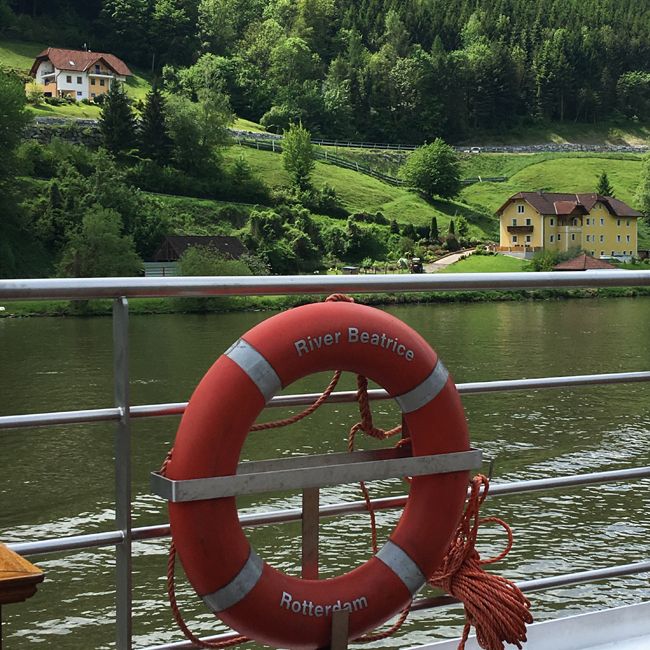 Catch up with my travel and shopping adventures over on Instagram or Snapchat @thekeytochic.
This post contains affiliate links and I may be compensated if purchases are made by clicking links.
Learn more about Uniworld's cool, affordable and fun new cruise line called U by Uniworld. See their cruise offerings right here.
See my travel fashion and beauty favorites: