If you've seen my Insta stories over the past year, then you probably know that I'm a dedicated fan and frequent shopper of the
Who What Wear Collection
at Target. I adore discovering their new arrivals each month, styling head-to-toe looks, and stocking up on chic new pieces for my wardrobe. This spring 2017 collection might just be the best one to date. I pretty much want it all.
So what's in store? Well, it's a playful mix of on-trend gingham, ruffles, chambray, statement sleeves, and party-perfect maxi dresses with just the right balance of brights (hello, yellow!) and neutrals for the spring to summer transition. There are polished pieces for work, pretty dresses for weddings and parties, and laid back looks for off-duty days. It's everything you need to update your closet and a few things you didn't even know you need!
August 6, 2018 update - Shop new arrivals for fall 2018:
June 4, 2018 update - See new arrivals for summer 2018 in my latest Who What Wear shopping review.
April 15, 2018 update - See the newest:
November 28, 2017 update - Shop the latest arrivals:
October 24, 2017 update - See a preview of the Who What Wear holiday 2017 collection.

August 10, 2017 update - See a review of the fall 2017 Who What Wear Collection.
May 28, 2017 update - See the latest:


Here's a peek at the new arrivals.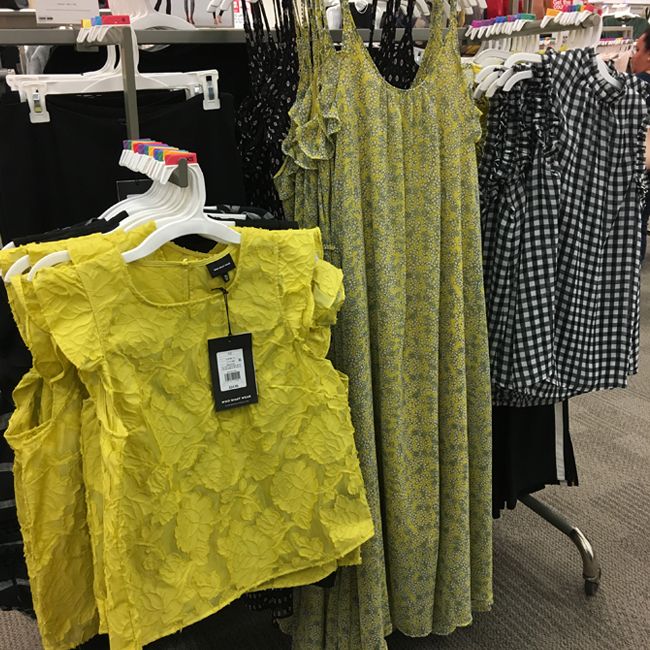 Gingham is a prominent print in everything from maxi dresses to off-the-shoulder tops and sleeveless blouses.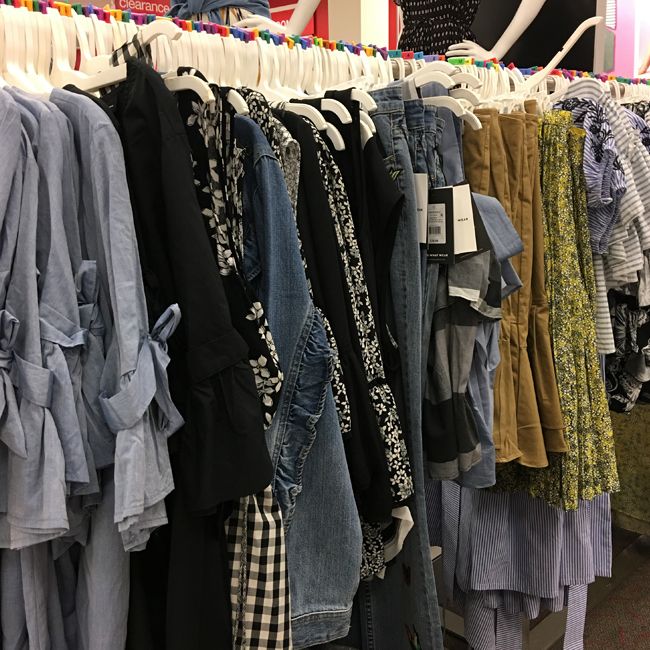 I took home the ruffled denim jacket, embroidered jeans, this adorable bird cage skirt, and this ruffled sleeve blouse in floral.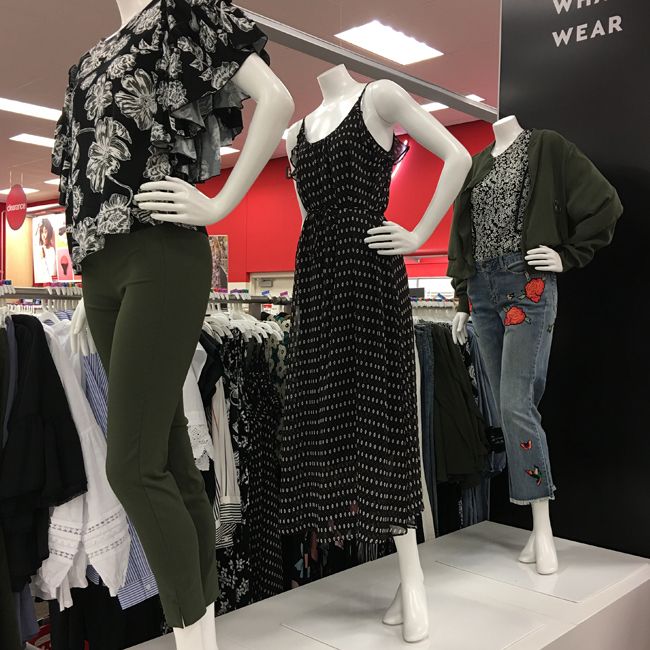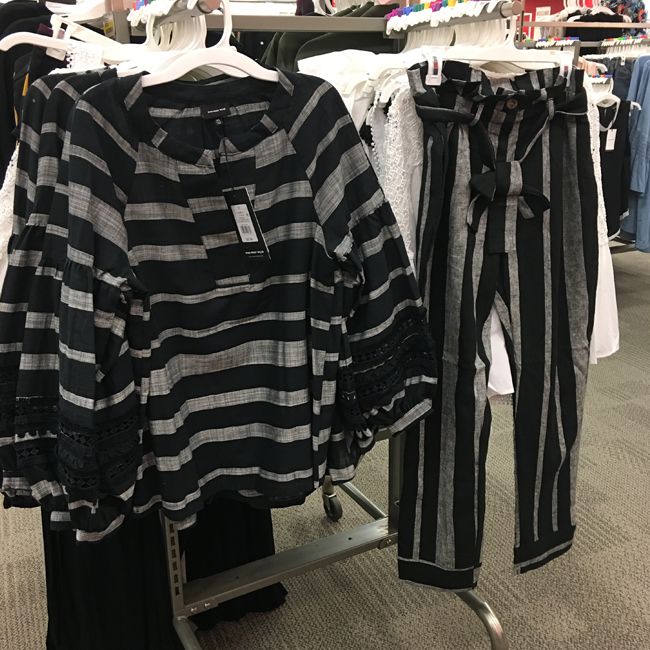 See my original Who What Wear Collection fitting room review for info on sizing.
This post contains affiliate links and I may be compensated if purchases are made.
Preview more of the spring collection below, and connect with me on Insta stories @thekeytochic to see how I style my new pieces.
Shop Who What Wear: