I confess that I didn't see this designer collaboration coming. I knew that Target was going to announce their next capsule collection today with a preview in NYC, but my guesses included Marc Jacobs, The Row, Acne, Rag & Bone, or Suno. Boy, was I wrong! Target's next designer collaboration is with beloved preppy-chic brand Lilly Pulitzer.
If you are into resortwear or bright prints and florals, then mark your calendars!
#LillyforTarget
is about three months away, and just in time for your spring or summer vacation (or staycation).
The 250-piece collection, which will be available at all Target stores in the U.S., as well as Target.com, features cheerful Palm Beach-inspired prints that stay true to the preppy Lilly Pulitzer aesthetic. The lifestyle collection, which will be available on Sunday, April 19, will include apparel and footwear for women and girls (including plus sizes), home goods, outdoor entertaining accessories, beach gear, travel essentials, and more. It will also feature 15 exclusive prints inspired by archival artwork. Prices will range from $2 to $150, with nearly 200 of those pieces under $30.
With this wide variety of merchandise, I'm suddenly reminded of both the Liberty of London and the Missoni collaborations. Images (or memories) of crazed shoppers filling their carts and running through the store clearing the shelves are coming to mind. My predictions for the hot ticket items in this collection? Standout pieces that I spied from the media preview and social media coverage include an inviting floral hammock, starfish sandals, and pom pom-trimmed pillows. I'm pretty sure that only Target could make me believe that I "need" a brightly printed hammock or pom pom-trimmed anything. Hooray for the florals and the upbeat graphics, since I have a serious soft spot for both.
Feast your eyes on some of my favorites from the preview and start daydreaming about the sunny days of spring.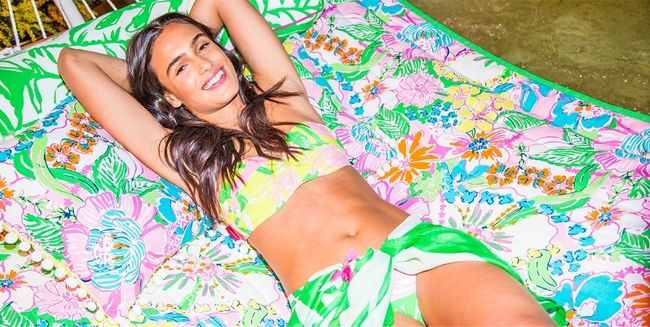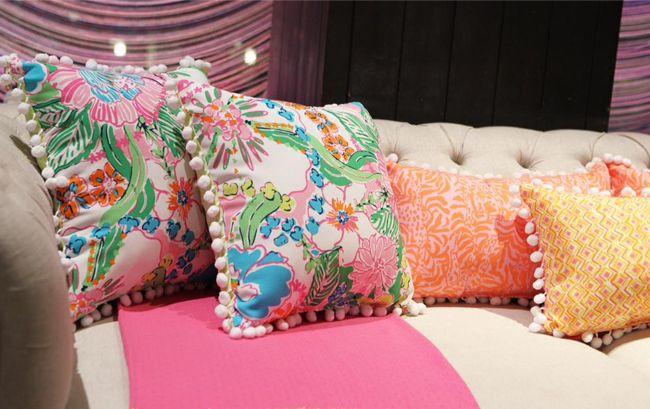 *For more info and expert tips on how and when to shop the collection, follow me on Twitter and connect with me on Facebook, where I'll be sharing more Target Style photos and shopping info.
Watch this space for more details and read my 14 expert shopping tips for how to shop Lilly for Target.
*March 26, 2015 update - See the complete lookbook and interactive #LillyforTarget party.
*April 20, 2015 update - Read my Lilly for Target review with fitting room photos and information on fit and sizing.
This post contains affiliate links and I may be compensated if purchases are made by clicking links.
Get more Lilly Pulitzer shopping inspiration and browse my current favorites: