Please note that this post contains affiliate links and I may be compensated if purchases are made by clicking links.
Since I love denim, a visit to the Sourcing area of the trade shows at Magic Market Week is never complete without a look at the Aztex Denim trend galleries. They always display an interesting assortment of denim, giving a hint of what's to come for spring/summer 2017. As someone who has too many pairs of jeans to count, I'm always looking for new sources of denim inspiration. If you like denim, then you're in luck. In this post, I'm highlighting the top seven denim trends for spring summer 2017 as presented by Aztex.
April 24, 2017 update - See spring denim trends:

March 20, 2017 update - See new denim trends and denim accessories:
March 7, 2017 update -
See 6 more key spring/summer 2017 denim trends for Women on Fashion Trend Guide.
March 6, 2017 update -
See this
spring summer 2018 fashion trend forecast
featuring 4 key themes by Fashion Snoops.
March 1, 2017 update -
See the top 6
spring/summer 2017 fashion trends
for Juniors in my trade show report.
February 13, 2017 update - See the latest by Topshop:

January 24, 2017 update - See 6 key denim trends for 2017 in my new report on Fashion Trend Guide.


1. Destroyed and Distressed
Frayed edges, distressed finishes, and destroyed details lend a casual look to denim.
T

he 3x1 Lima Laser Fringe jean is a great example, as is this fringe hem shirt.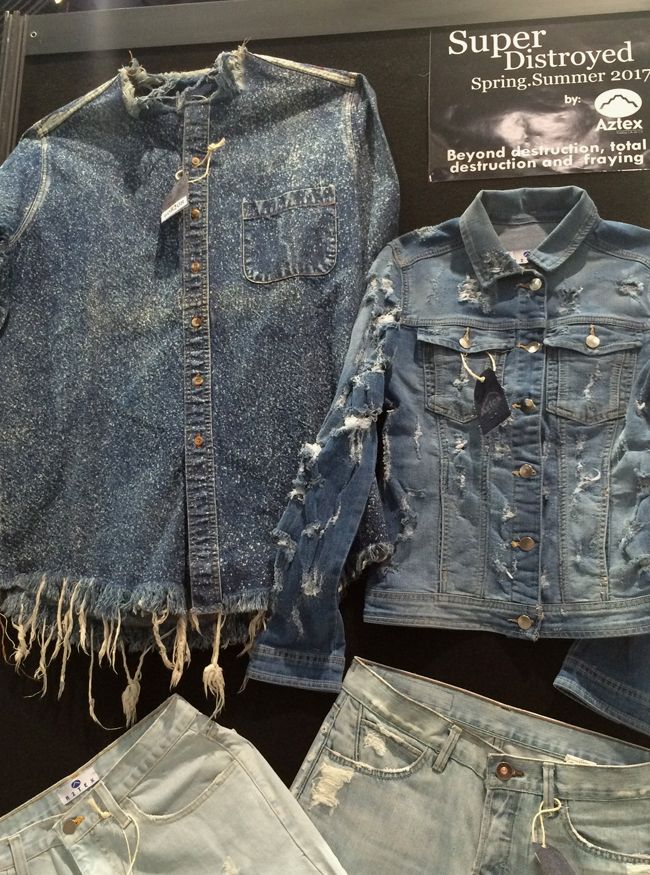 2. Peace and Patchwork
In a nod to the '70s, denim takes on a the role of creative canvas for artful embellishments.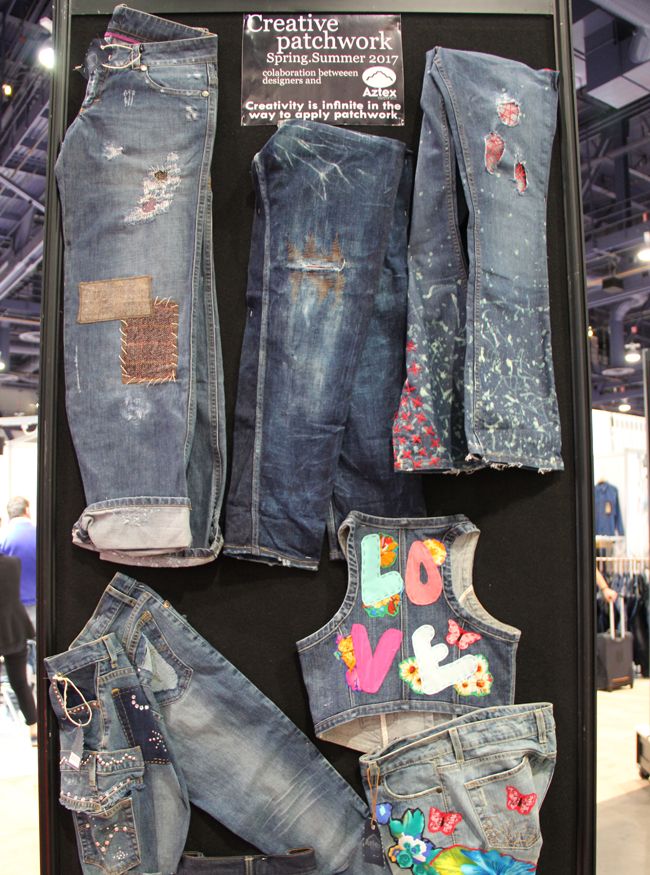 3. Superbleach
Pale shades lighten up these denim looks for spring and summer.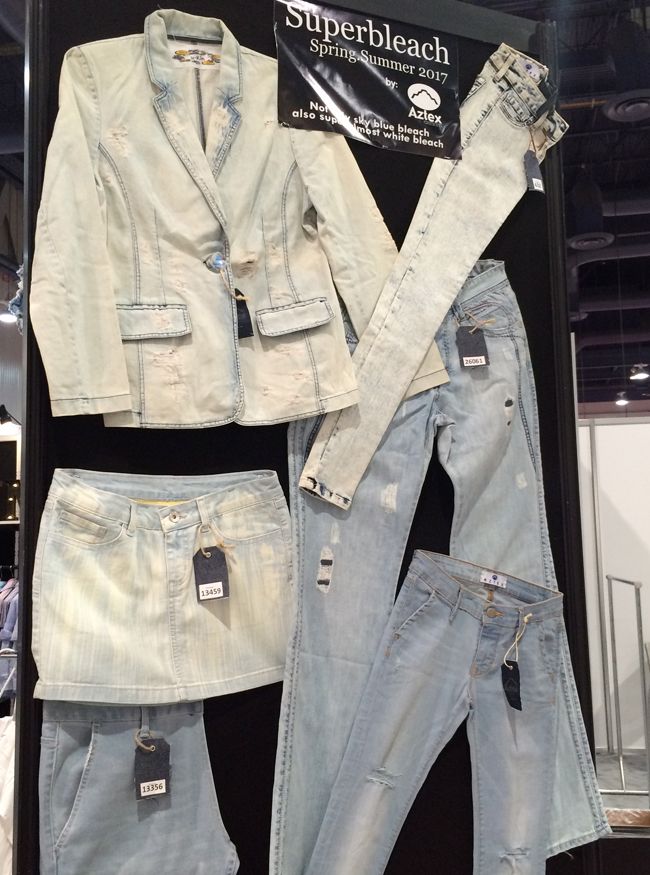 4. A Stitch in Time
Hand embroidery adds a personal touch to denim staples. I'm eyeing this pretty pair of embellished jeans at Nasty Gal.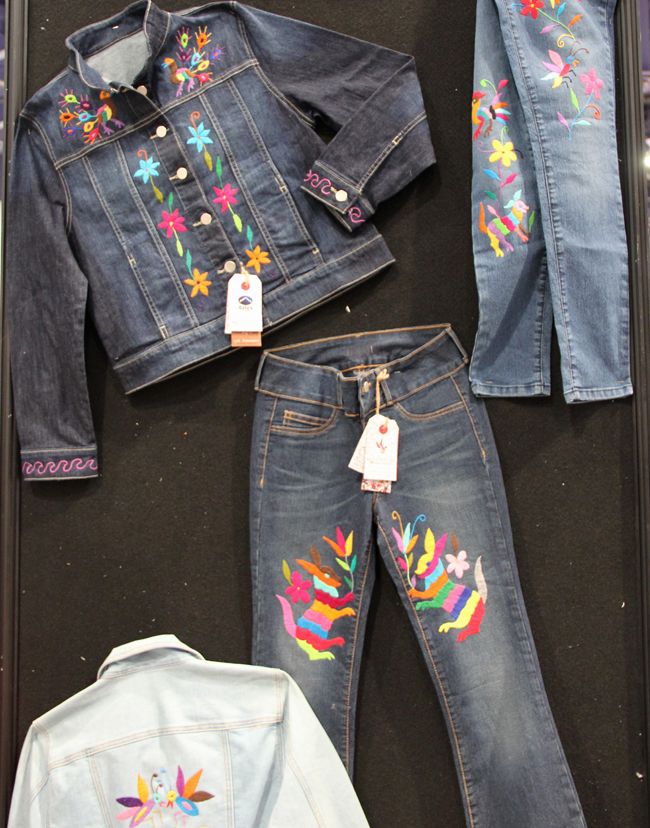 5. Ladylike Looks
Lace, fairies, pearls, and flashes of pink give a feminine look to jeans.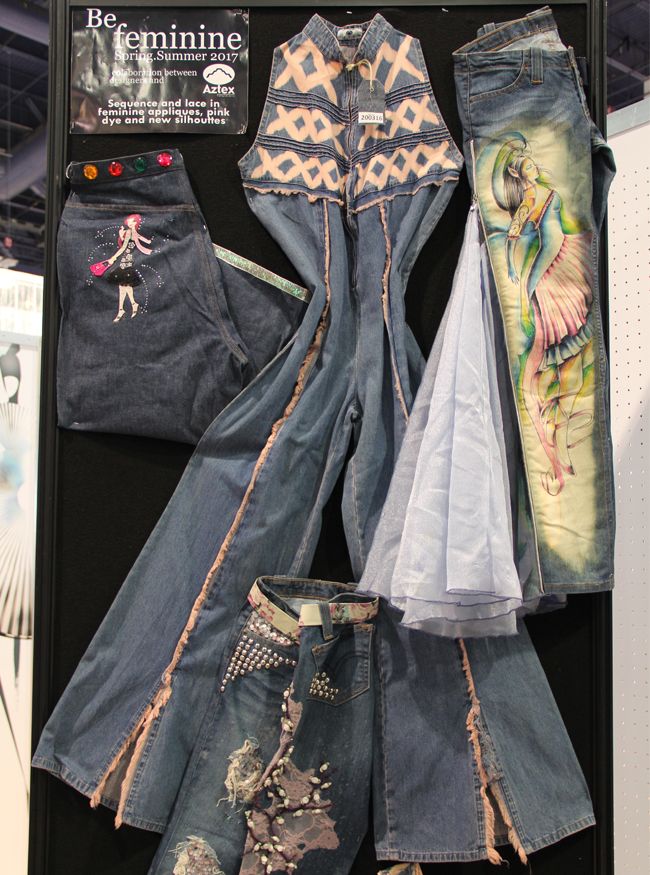 6. Bright and Sunny
Vibrant yellow and rainbow brights inject life into jackets and jeans.
7. Old and New
What's old is new. High tech treatments (such as digital prints) are used on denim for a distressed/vintage look.
For more trend info, see my top seven fashion trends for Juniors for F/W '16/17, my top ten women's trends for 2016, seven footwear trends for spring and fall 2016, and four women's trends for spring summer 2017.
Catch up with me

on

Instagram

,

Facebook

,

Twitter

, or Snapchat

@thekeytochic. See my Pinterest boards for more trend inspiration and photos.
January 20, 2017 update - See the top 9 fashion trends for 2017 in my recent report.
October 3, 2016 update - See 12 top fashion trends for fall 2016 and winter 2017 in my style guide on Fashion Trend Guide.
August 24, 2016 update - See six trends for fall 2017 and winter 2018.
July 31, 2016 update - See fall 2016 denim trends:
See more denim trends: