Although the official start of fall is on the near horizon, this is when summer (or at least summer weather) really gets started in southern California. So it's not a surprise that I have a difficult time transitioning my wardrobe from summer to fall. It's hard to buy sweaters, boots, and jackets when temperatures are still rising.
Although I may be reluctant to stock up on fall weather essentials, I still have my eye on top fashion trends for the fall 2017 and winter 2018 season. I've been browsing my favorite stores this month and documenting anything that catches my attention. There are nine key themes that I'll be highlighting right here.
1. Pajama Inspired Styles
Leave it to Zara to create chic trousers and piped pajama blouses that belong anywhere but the bedroom. I love the complementary prints, silky fabrics, and easy tailoring. Shop the pajama blouse below under $20.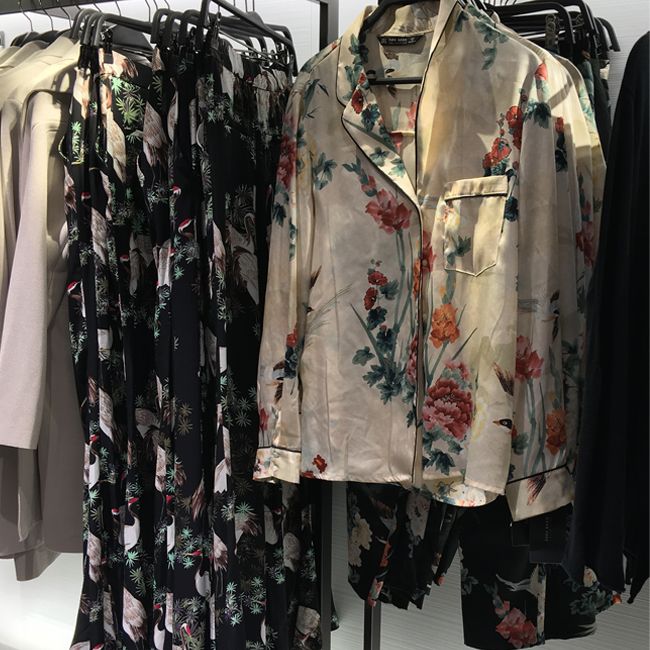 See more pajama styles:
2. In Stitches
Embroidered roses and birds continue to reign supreme, with accessories like this small backpack from Target forging a colorful vibe. Shop a similar style under $30 or this cute style for $15.
Explore more embroidery:
3. Faux Fur Factor
Look for novel uses of faux fur in key fall/winter items such as sweatshirts, jackets, and cardigans. The standout trim on this sweatshirt makes it far more special than your typical grey pullover.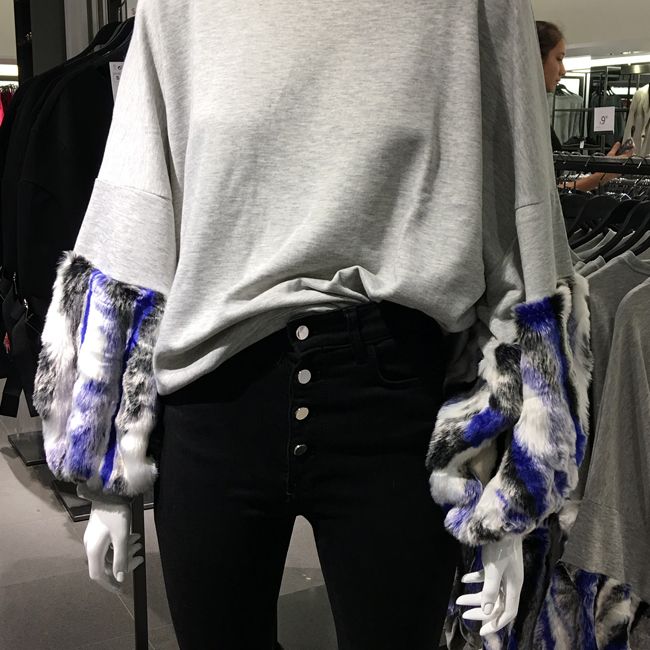 See fur-trimmed pieces:
4. Velvet Revival
While velvet makes an appearance every fall, this time it's hard to ignore. Expect to see velvet in all forms: flocked, crushed, and printed. This off-the-shoulder dress ($28) combines millennial pink with floral velvet for a fashion forward mix.
See more velvet:
5. Flashback to the '80s
We have Anthony Vaccarello at Saint Laurent and Marc Jacobs to thank for the return of patent finishes, slouchy boots, and '80s-esque strong shoulders. This H and M patent mini skirt ($35) would pair well with a chunky sweater and sock boots for a more contemporary take on the decade of excess.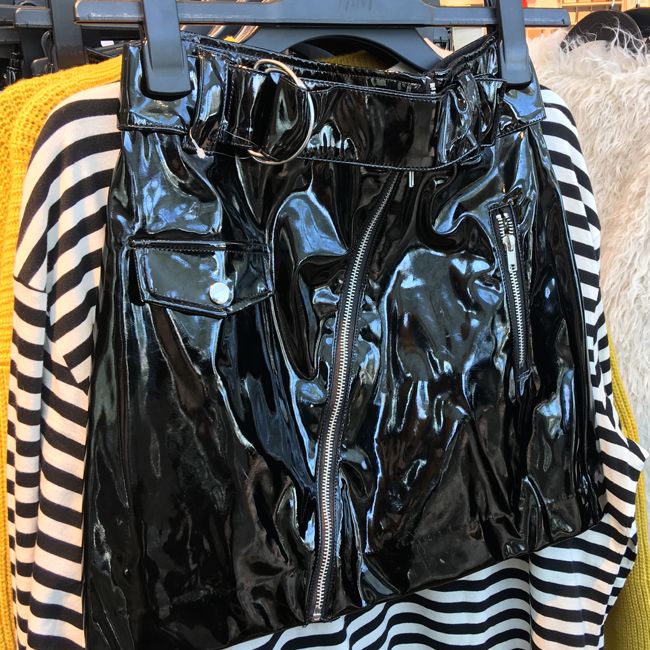 Browse '80s trends:
6. Modern Mules
They've been around for a few seasons and they're aren't going anywhere. Look for flourishes such as bows, buckles, pearls, fur trim, studs, and embroidery to liven things up.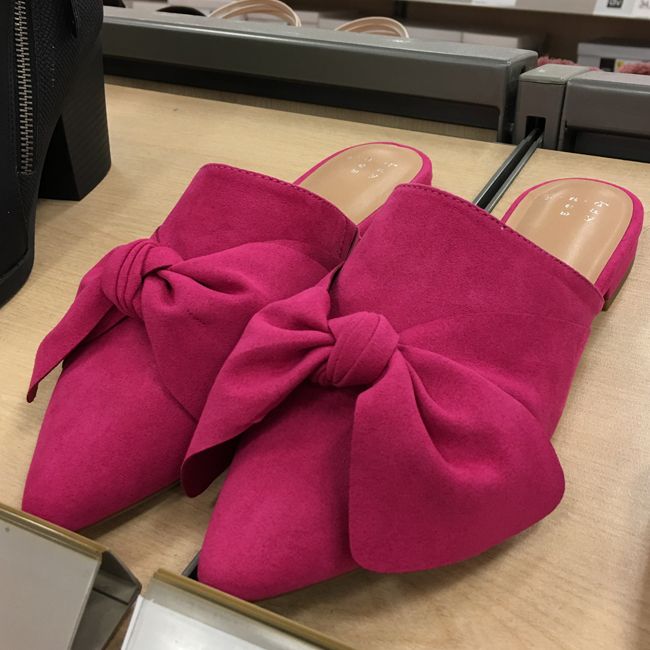 See more mules:
7. Put A Ring On It
Inspired by the popular Chloé Nile bag and the Simon Miller Bonsai bucket bag, ring handles are taking over the handbag world. What's great is that they also come with crossbody straps for maximum versatility. Shop a similar style in black or white for $35.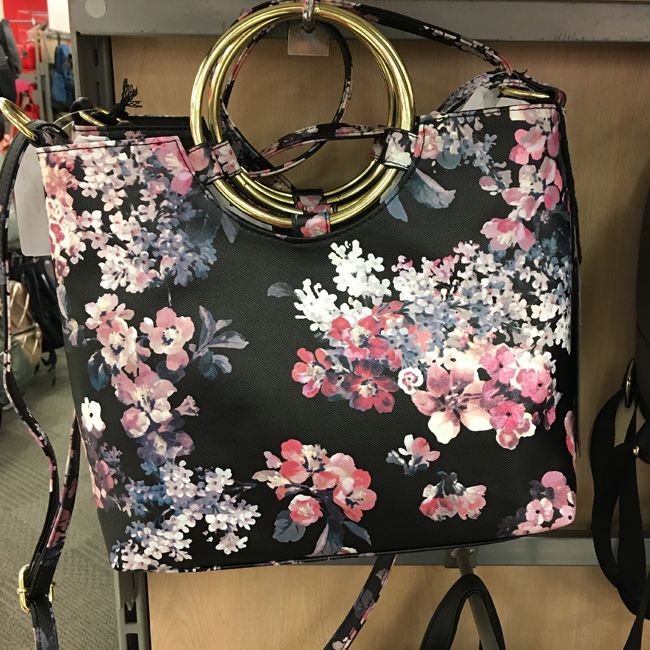 Shop ring handle bags:
8. Pearls of Wisdom
Pearls are the new embroidery. Look to Maria Grazia Chiuri for pearl-embellished runway inspiration at Dior. Everything from poplin blouses, combat boots, and straight-leg denim is adorned with pearls this season.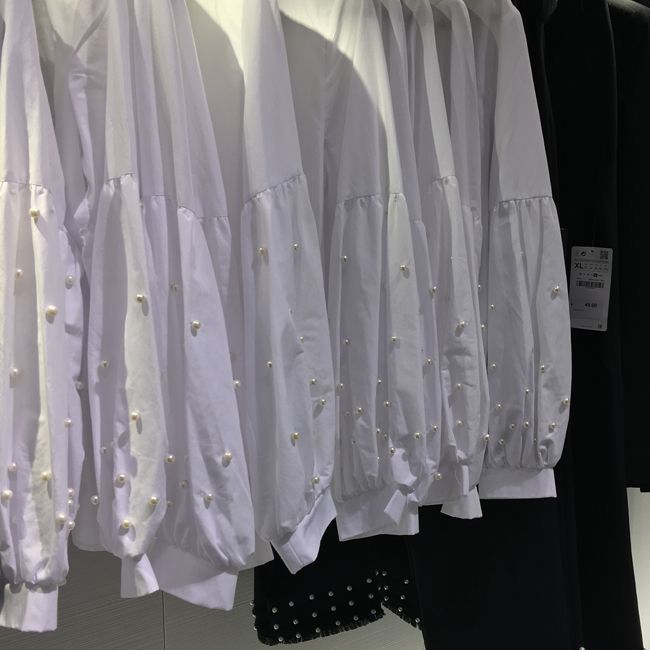 Browse pearl embellishments:
Catch up with me on social media @thekeytochic for all things fashion and shopping.
August 15, 2018 update - See seven trends for fall 2018 on Fashion Trend Guide.
February 19, 2018 update -
Love footwear? See
five Women's footwear trends for 2018
in my MAGIC trade show report.
This post contains affiliate links and I may be compensated if purchases are made by clicking links.
Explore more fall 2017/winter 2018 fashion: