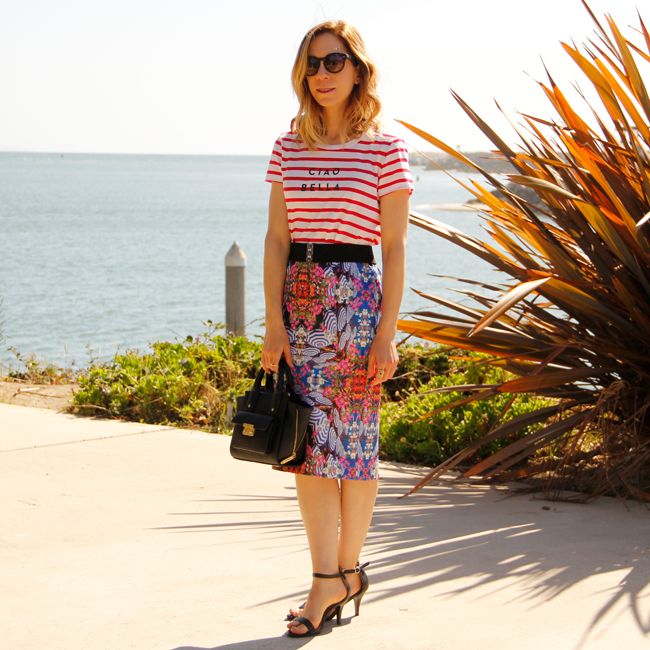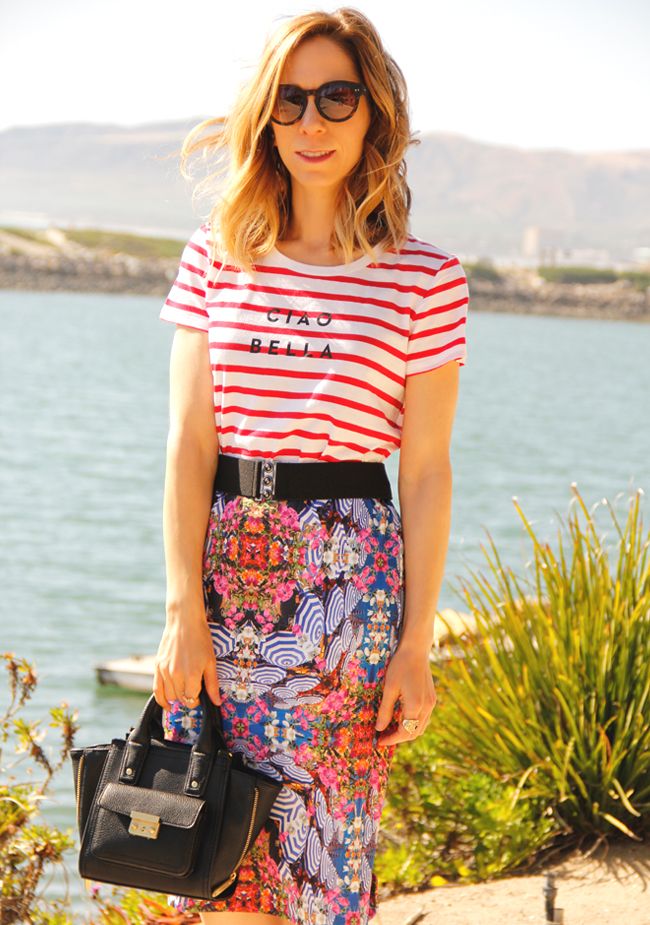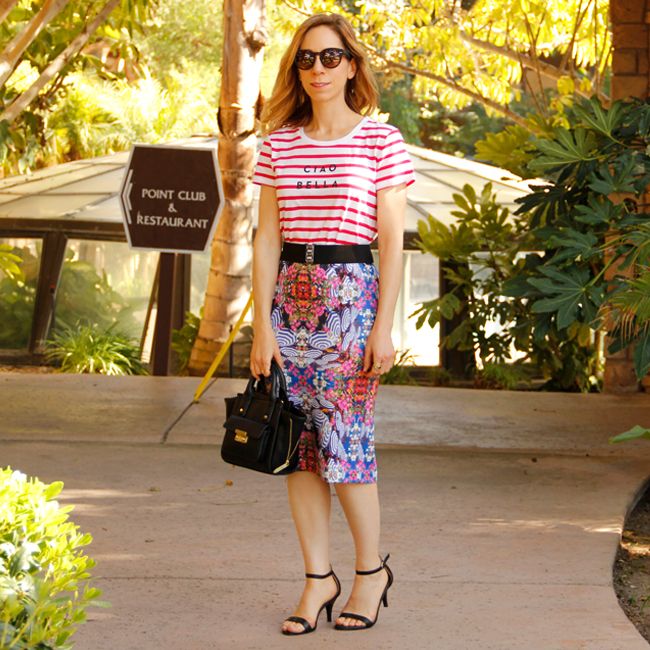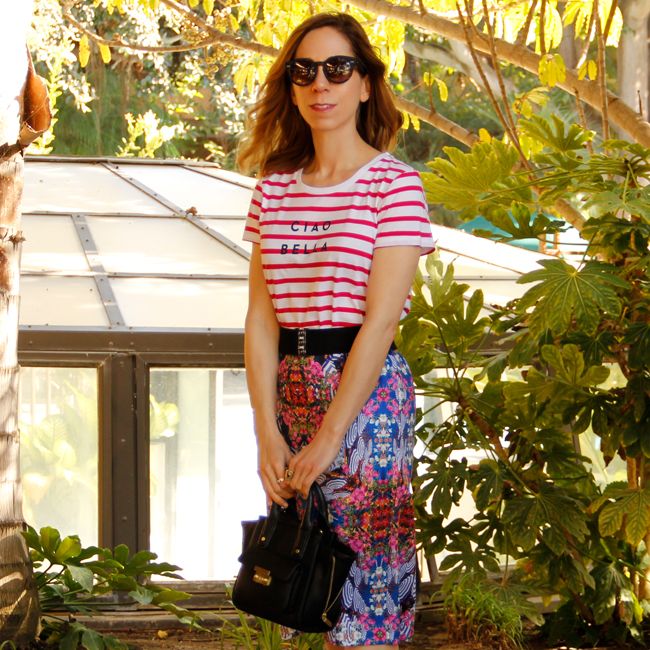 Milly for Kohl's striped graphic Ciao Bella T-shirt (see similar styles by Milly) and umbrella print midi skirt c/o Kohl's, Phillip Lim for Target mini satchel (similar under $30 and in 6 colors), and Glaze heels (similar under $20)
Kohl's was sweet enough to send over some pieces from the upcoming Milly for Kohl's collection which launches April 23. The collection, which is inspired by the sun-soaked isle of Capri, stays true to the bold painterly prints and ladylike silhouettes for which Milly is known. There are chic stripes, sporty jumpsuits, modern florals, a fun lemon print, and even some mommy-and-me looks (just in time for Mother's Day). When I first glimpsed the preview photos on Instagram and saw the lookbook, I have to admit that my heart rate increased because so many of the pieces spoke to my personal style.
I'm wearing the umbrella print scuba skirt and Ciao Bella tee, which you may have seen on my Instagram. Sizing is true to Kohl's Women's department (I'm wearing XS in both), and based on the quality and construction of these two pieces, I have high expectations for the rest of the line.
I have too many favorites to list, and I'm looking forward to playing dress-up in the fitting room for my Milly for Kohl's review next week
when the collection sails into stores. Shop the collection in stores Thursday, or get a head start on your summer wardrobe updates and shop the pre-sale online.
P.S. See just how similar the collection is to recent Milly runway looks in my Milly for Kohl's lookbook preview on Fashion Trend Guide and read my Milly for Kohl's review with fitting room photos and sizing information.
Mille grazie to Kohl's! Ciao bella!
October 18, 2018 update - For more Kohl's style, see my POPSUGAR at Kohl's review.
Keep up with me on
Twitter
,
Facebook
, or
Instagram
.
This post contains affiliate links and I may be compensated if purchases are made by clicking links.
June 27, 2017 update - Shop Milly: