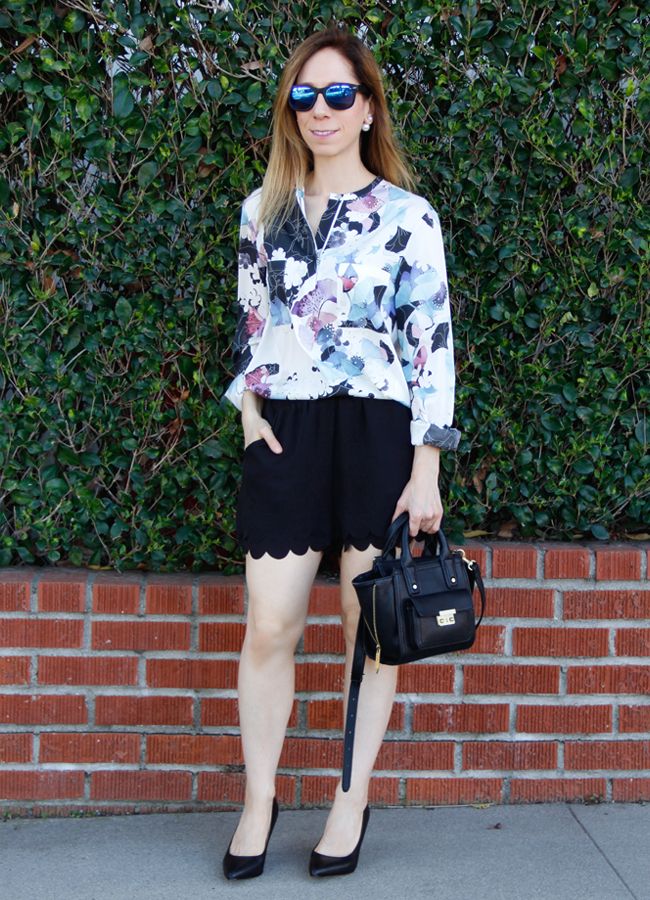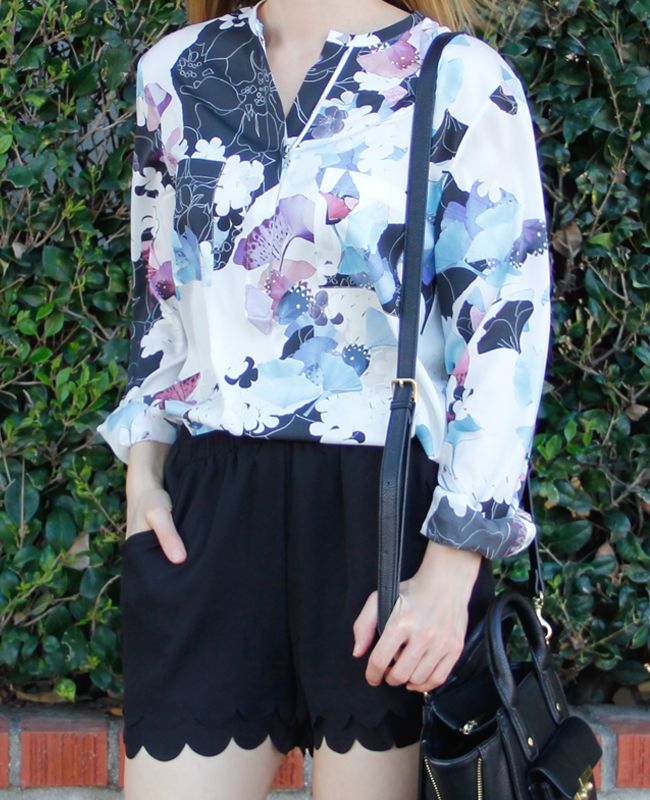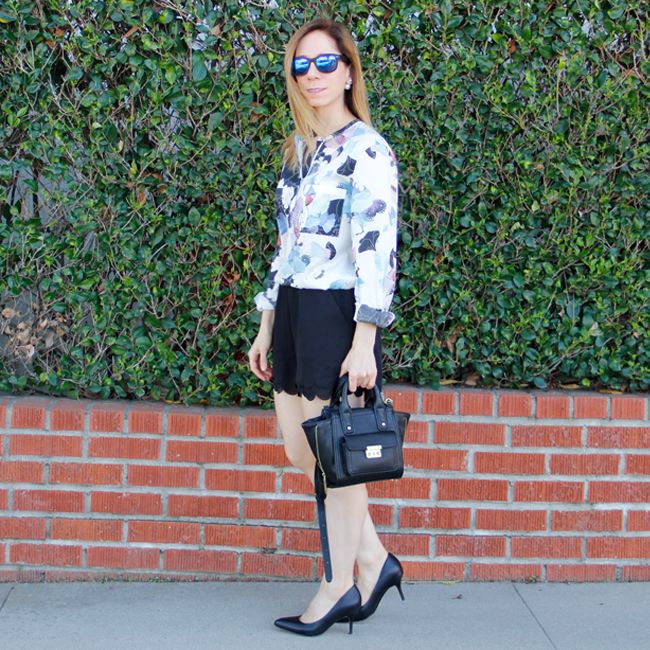 Target earrings, 3.1 Phillip Lim patchwork floral blouse, LC Lauren Conrad at Kohl's scalloped edge shorts, 'Arianna' leather pumps c/o Ukies, and Phillip Lim for Target mini satchel (shop similar styles at Target)
When the Santa Ana winds arrive, I find myself unsure of what to wear. The gusty winds make skirts impractical, the high temperatures nix any notions I have of wearing sweaters and jackets, and the dry weather combined with static cling makes synthetic shirts out of the question. The solution? I keep it simple in comfortable pieces: a lightweight silk blouse, easy-fit shorts, and heels with enough comfort and cushioning (thanks to nanogel technology and a moisture-wicking lining) to make me forget that I'm even wearing heels.
Not pictured? The hair tie that I keep handy for especially windy days.
Get the look: