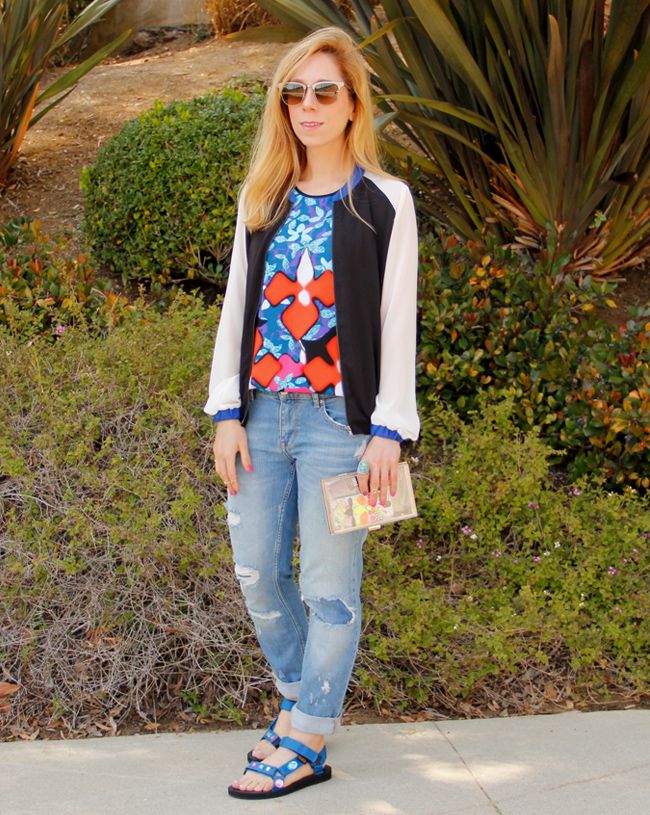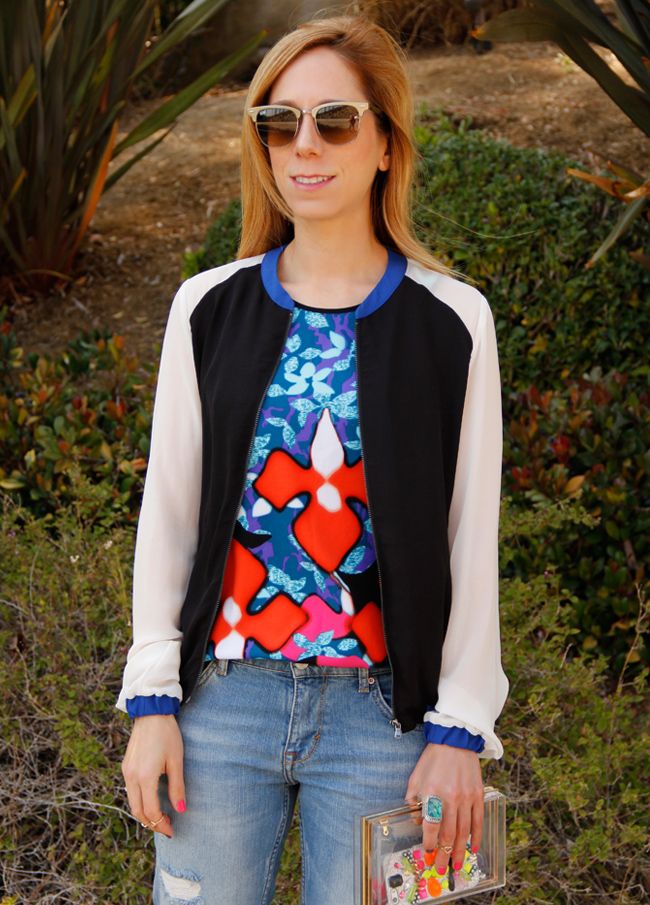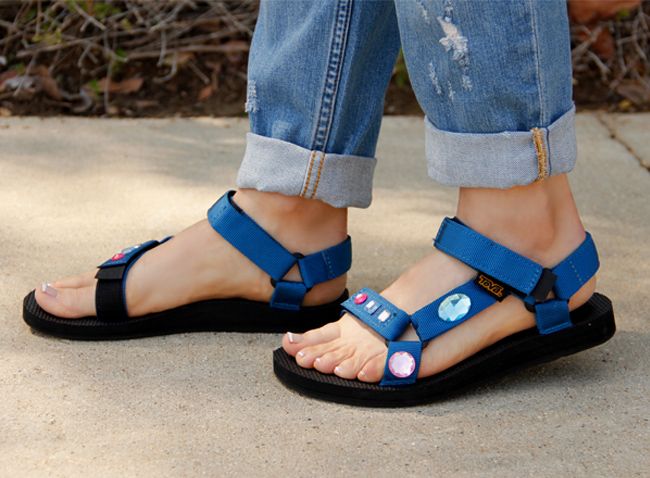 Ray-Ban Clubmaster sunglasses, Peter Pilotto for Target iris tank top, Mossimo colorblock bomber jacket, Zara jeans (similar style I have), DIY Teva sandals, Triple Shine nail polish c/o Sally Hansen, iPhone case, Love Culture clutch (similar style)
Injecting some bright colors and beachy elements into my spring wardrobe with a Peter Pilotto for Target favorite, Prada-inspired D.I.Y. rhinestone Teva sandals, and new nail polish colors that I received from Sally Hansen.
Let's switch gears from fashion and talk manicures! As an avid collector of nail polish (I admit that I have more than 50 bottles), the new
Sally Hansen Triple Shine nail polish
gets two thumbs up from me for its thick brush, even application, and glossy finish.
Quick F.Y.I. - the polish, which comes in 29 shades, defends against water damage with the Ultimate Shield Complex to deliver non-stop shine.
I'll be putting it to the test when I embark on the everlasting list of housework that tends to dull my manicures: a sink full of dishes, laundry, and a car wash.
Beauty notes:
I'm wearing a pink color called Reef Raf and a rich shade of purple called Vanity Flare. Now if I could only find a hair product that would give my locks similar shine. Feel free to tweet me your suggestions!
This post is sponsored by Refinery29, and samples were provided by Sally Hansen. All thoughts and opinions are my own. Follow along on social media and share your shiny manicure with #TripleShine #ShineOn and #TurnUpTheShine.
June 13, 2019 update - Shop sporty sandals: