It's Tuesday, and fellow blogger and style twin Toni and I are back with another installment of Twin Tuesday. This week we're featuring these ultra comfortable Sam & Libby buckled boots. Fun fact: Toni and I are both #TargetStyle devotees, and we have quite a few of the same pieces in our closets, including the cozy blanket coat she's wearing.
You're probably aware of my passion for ankle boots, and with this Twin Tuesday feature, we set out to to show just how versatile this buckled pair can be. Since we live in different climates, we're showing how to wear them for both winter and spring. Thanks to our warm weather in southern California, I've got an early start on spring with a tiered mini and mixed prints, while Toni is showing how to wear the boots with a cool and casual vibe for wet, wintry weather. Click on over to her blog for a closer look.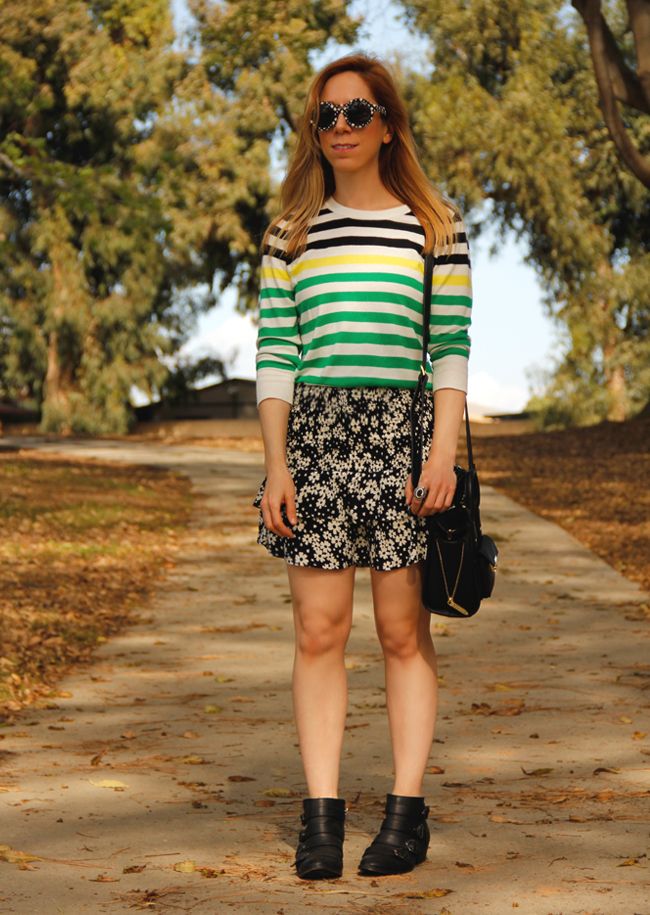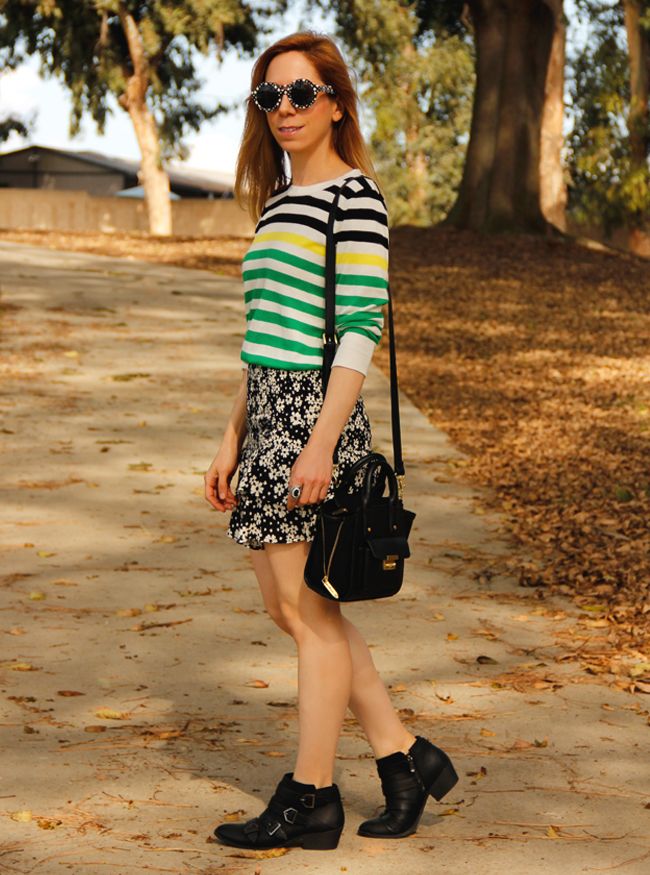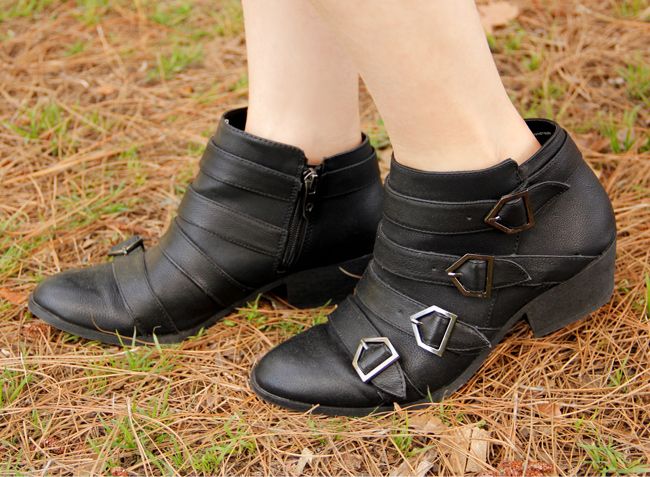 Merona striped sweater, Phillip Lim for Target satchel (main line version), Forever 21 tiered floral skirt (similar from F21), Peter Pilotto for Target sunglasses (in stores only), and Sam & Libby buckled boots
Since we're on the topic of shoes, take a look at the six spring and fall 2014 footwear trends that I scouted last month at MAGIC Market Week, including, yes, you guessed it - buckled boots!
Get the look: