If you follow me on Instagram, then you know how much I adore shopping at Target. Full disclosure - I might actually spend more time at Target than some of their part-time employees. Yes, I am probably addicted! So when Target asked me to participate in their Be Yourself, Together campaign for the Target Wedding Registry, I was delighted to collaborate.
Often times, choosing or registering for a wedding gift that makes both people happy can be challenging. Given the wide range of products that you can buy at Target, there are endless gift options from bakeware and books to sporting goods and stylish bedding. Target asked me to interpret the theme of "Be Yourself, Together" (when two unique people join together while celebrating their individuality) by selecting two very different products that, when gifted together, add up to something more. I appreciate this idea because it celebrates the unique personalities of the couple while considering both of their preferences. With the "Be Yourself, Together" theme, both members of the couple will be happy with their gifts!
Even though I'm not engaged, if I were to register with Target Wedding, there are myriad non-traditional items that would make my list. It should come as no surprise that one of those items is fashion-related. Amongst my top picks would be the Panasonic camera for him and this pretty polka dot dress for me.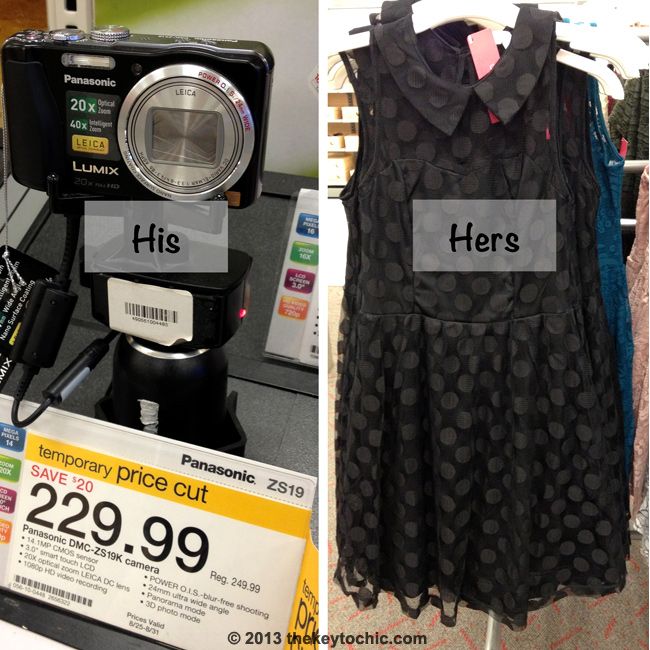 These two things don't seem like a natural pair, but they represent both of our interests and personalities perfectly. He's interested in digital photography, and as a fashion blogger, I enjoy sharing my personal style. The camera allows him to take high quality photos without having to lug around a heavy digital SLR, and he can use it on the go to capture my love of fashion. So with these two gifts, we complement each other and celebrate our differences since one is behind the camera, and one in front.
Another gift idea I'd register for is a Schwinn cruiser and wine glasses for him, and a cozy sweater and roomy satchel for myself. I love cycling and I've got a purple bike which I use several days per week, so he gets to enjoy the outdoors with me on his new bike, while I get stylish items to wear. We could have relaxing picnics in the park with these gifts. All that's missing is the wine, cheese, and fruit plate...but you can get all of that at Target too, which is why it's so convenient.
Below, at my favorite picnic spot, I'm wearing the
unicorn sweater
c/o Target, F21 plaid dress (
red version
) and necklace, Merona crossbody bag (navy version), and
Steve Madden boots.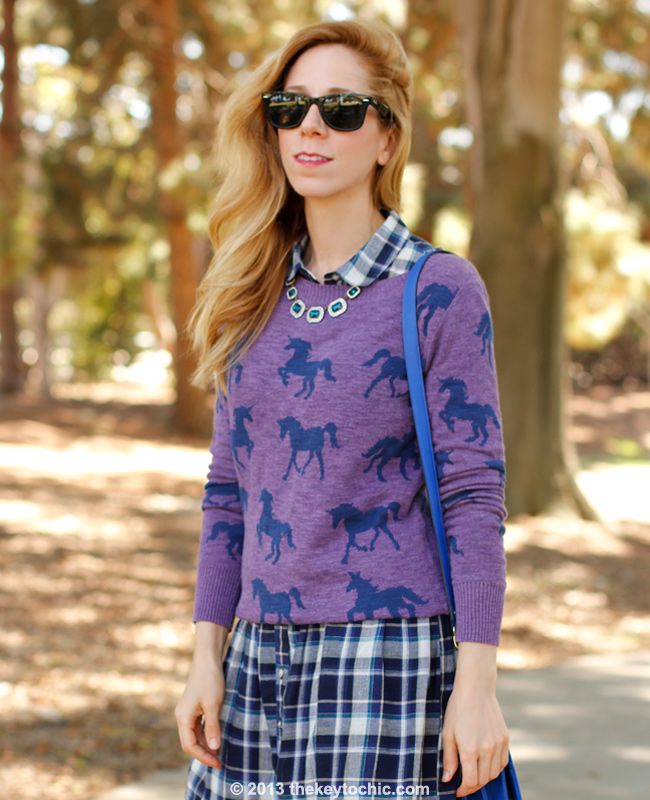 I couldn't help myself while browsing at Target, and I was inspired to imagine a few more ideas for the "Be Yourself, Together" theme. So if you're shopping for an engaged couple or registering for your own wedding, here are a few more of Target Wedding Registry ideas that might not typically be paired together:
If he's a coffee aficionado, then a Keurig coffee maker is perfect for him, and if she's into gardening, then fun printed gardening boots and tools are perfect for her. So while he relaxes with his morning coffee, she relaxes by tending to her garden.
If they both lead busy, on-the-go lives and need functional, stylish ways to carry their belongings, these
bright handbags for her (in blue or orange/red) and SwissGear luggage for him allow them to celebrate their individual style when traveling.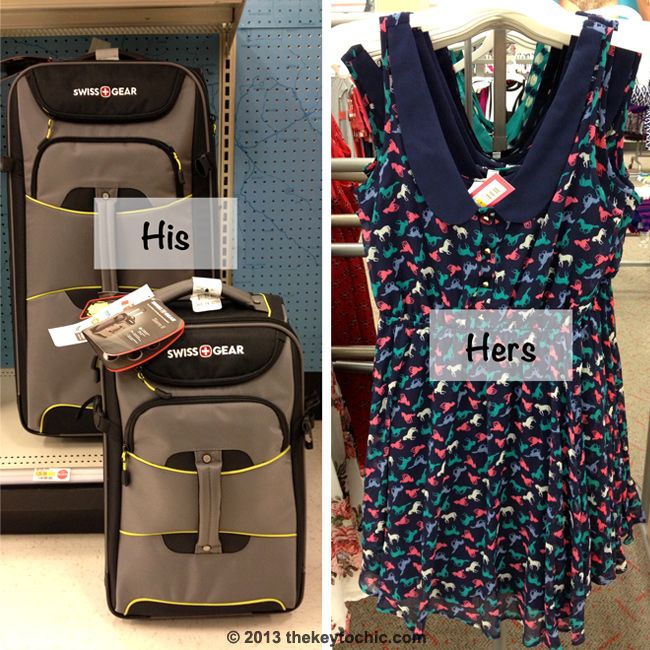 Or, how about SwissGear luggage for the guy who travels frequently and a playful printed frock for her to wear to work or out to dinner?
If you see something you like, let me know which gifts are your favorite!
All opinions and content are my own. For more wedding gift ideas and fashionable finds that I discover at Target, catch up with me on
my "Totally on Target" Pinterest board or my new "Target Trendspotting" category on Fashion Trend Guide,
and check out #TargetWedding.